From A-Z
1. AgStandard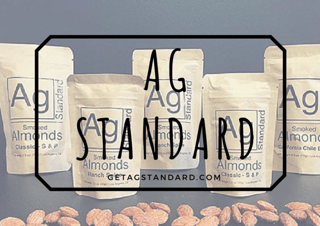 Holy smoked!... almonds. These nuts meet the "AgStandard," which means they're the crunchiest, most flavorfully seasoned, and locally sourced — plus, their distinct taste comes from unique "silver smoke" that is produced using kiln-dried almond wood. That's where the Ag comes in (take a look at the Periodic Table of Elements to see what we mean). Smoky flavors are all the rage in 2016, and these guys are getting it right!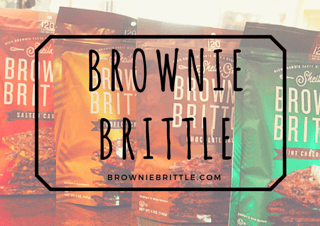 Imagine a light, portable version of your favorite baked good. It's like peanut brittle but WAY better. Founder/Chef Sheila G. took an old family recipe for fudge brownies and tweaked it to create a whole batch of those crispy brownie edges so many of us love. Sheila launched an organic version of the packaged snack this year that truly stands out against those other chalky, bland healthy dessert alternatives.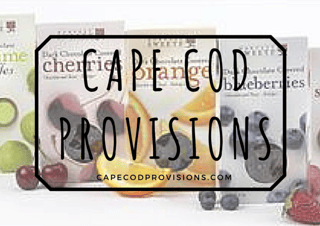 Cranberry harvesting is one of the most interesting processes in the food industry. The founders of Cape Cod Provisions know all about it and have made the unique activity the heart and soul of their candy company. The gourmet fruit-and-chocolate delicacies are inventive, and the brand succeeds with a careful focus on attractive, eye-catching packaging. High-quality products + beautiful packaging = the recipe for success!
4. Dr. Lucy's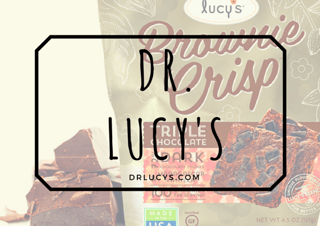 When Dr. Lucy Gibney discovered her child had severe food allergies, she made a commitment to create food for a modified diet that actually tastes GOOD! Her light, airy baked goods are dairy free, egg free, nut free, and gluten free, and her dedicated bakery uses the best testing methods available to make products for customers with specific allergies. That's what's up, Doc!
5. Explore Asian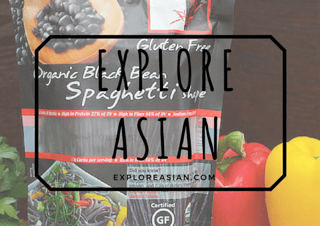 Asian-inspired noodles and soups are a hot food trend this year, but many consumers may be hesitant to divulge in the cuisine due to gluten sensitivities or avoidance of saturated fats. Explore Asian is changing all that, using rare and healthy ingredients commonly found in Japanese desserts to make their packaged pastas. From ready-to-eat meals to delicate dried noodles, stand up pouches keep their entire product line well protected.
6. Fannie May Chocolate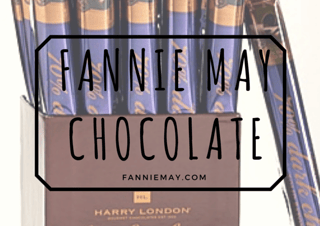 An Ohio-based megabrand, Fannie May is known worldwide for its delicious chocolate candies that are perfect for any occasion. The Harry London brand is doing stick packs right with creative chocolate batons, which serve as an excellent single-serve treat to savor and celebrate.
7. Gia Russa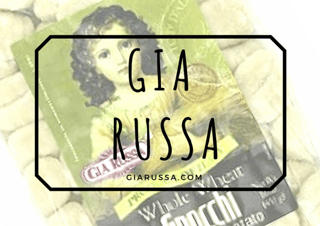 Mama mia! It's Gia! Flavors of Italy based out of Ohio. The world's most sought-after producer of traditional pasta and sauces embodies the "less is more" mantra today's consumer lives by. That means no additives, sugar, or preservatives are used, and only a few fresh ingredients are necessary to craft these delicious products. Buon appetito!
8. Hak's BBQ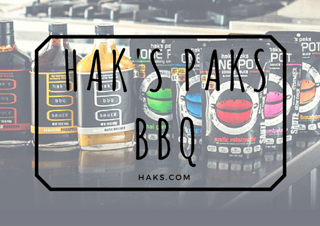 Bottles and pouches, y'all. This brand does them both, offering inventive barbecue flavors from around the world. Craft sauces, marinades, spices, and rubs come expertly packaged to easily prepare at-home meals inspired by Korean, Caribbean, Thai, and French cuisine.
9. I Heart Keenwah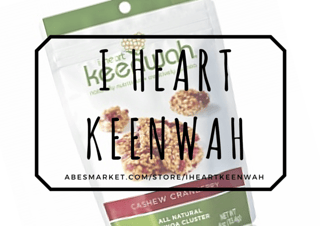 The founders of I Heart Keenwah shared something in common: their love of the quinoa seed. They soon discovered there were few, ready-to-eat options on the market. Thus, I Heart Keenwah was born.

10. Jelly Belly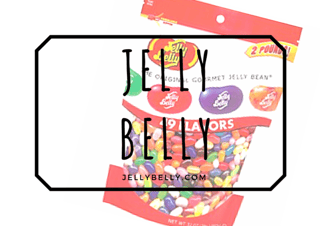 Jelly Belly has got to be one of the most creative jelly bean companies on the planet. From strawberry banana smoothie to spoiled milk, you're sure to find a flavor that tickles your fancy.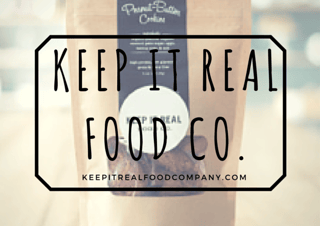 Keepin' it real in kraft pouches! Keep It Real Food Company knows what's up when it comes to making a good product and packaging it properly. The kraft pouches complement the company's naturally low-carb, wholesome ingredients perfectly.
12. Lucy's Granola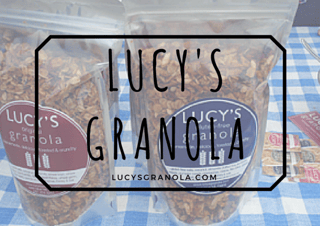 Do you know Lucy? Do you know her granola? "Local ingredients turned by hand in downeast Maine... handmade, delicious, toasted, and crunchy." Enough said. We're SOLD!
13. Made In Nature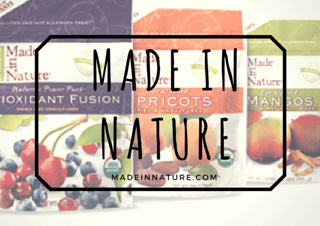 The name pretty much says it all. Made In Nature says "NO" to GMOs, artificial fertilizers or pesticides, artificial color or additives, sulfur dioxide, and added sugar. We don't necessarily know what all that is, but we're pretty sure it shouldn't be in our food! Made In Nature says "YES" to sustainable, organic farmed fruit — and you should too!
14. Nature's Guru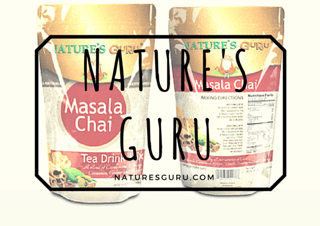 Nature's Guru is dedicated to providing healthy alternatives to everyday beverages. The Masala Spice Chai is even packaged in convenient stand up pouches so you can take your healthy beverage on the go!
15. Ocean's Halo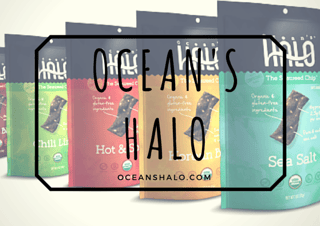 Why not swap out potato chips for… SEAWEED? Seaweed has been growing in popularity, and there's good reason for it. This ocean green is not only delicious, but also nutritious! Give Ocean's Halo a try — you won't regret it.
16. Perky Jerky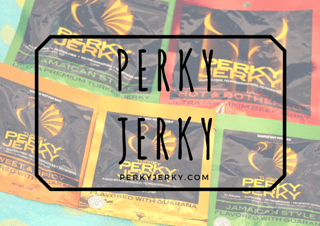 Looking for beef jerky that skips all the BS? (nitrates, preservatives, msg, gluten, etc.) PERKY JERKY is your type of jerky. While it refrains from these unnatural additives, it definitely does not lack in taste and premium quality!
17. Q Drinks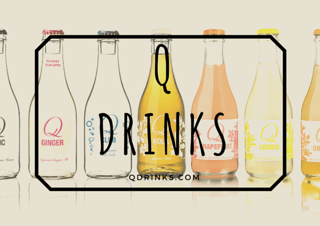 A delectable line of sodas all inspired by a couple of friends drinking gin & tonics. Q Soda uses the best of the best ingredients to produce soda that is tasty and better for you than regular soft drinks. We highly encourage you purchase a case and see for yourself just how incredible this soda tastes!
18. Rick's Chips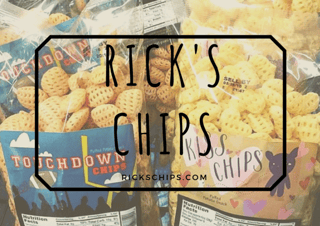 These are chips for all seasons of life! Whether you're enjoying some "kiss chips" for Valentine's Day, or are huddled around the TV for this year's Superbowl munching on some "touchdown" chips, these guys are sure to bring a little fun and flavor to your event!
19. The Spice Lab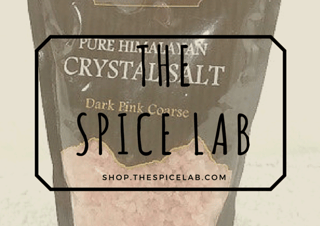 Cooking really is a science, and what better ingredients to use than those from The Spice LAB!? They offer a wide variety of spices, salts, and cooking materials that are sure to take your dish to the next level of flavor.
20. Tipu's Chai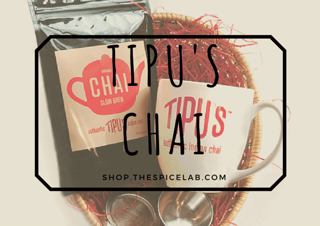 Tipu's Chai is a blended mix of organic spices and Indian tea that creates a combination of bold flavors to delight any chai tea drinker. The recipes have been passed down from three generations; tea that is time tested is great in our book!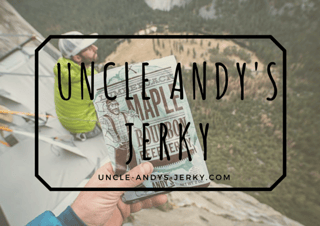 This beef jerky is made from honest ingredients, sans the fillers. It's pure jerky and quite simply the best we've ever had. Uncle Andy knows how to mix the perfect amount of seasonings to create incredible flavors of jerky. Not to mention, Andy is a true badass.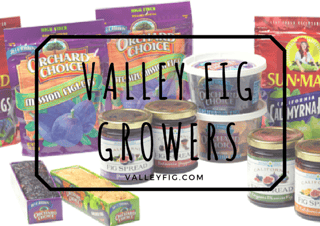 This company grows figs so amazing that the big guys at SUN MAID and ORCHARD CHOICE use them in their products. Figs are way under-estimated, IOO (in our opinion) but we are grateful that Valley Fig Growers know how to grow these delectable little fruits.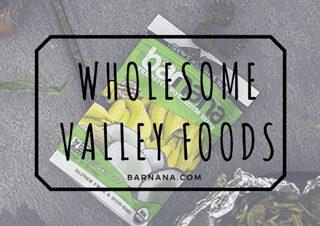 Barnana is the epitome of a brand that truly cares about its product and how it impacts the world. These guys take bananas that were deemed "un-shelve worthy" and turn them into flavored organic banana bites. How cool is that?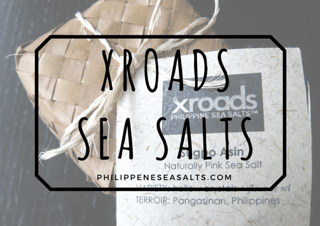 This is NOT your average, mass-produced salt company. Xroads Philippine Salts sources its salts straight from the Philippines' ocean. The sea salt is hand harvested and artisan produced to bring you the best eco-friendly, natural sea salt in the world.
25. Yancey's Fancy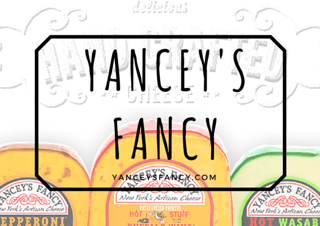 As everyone knows, you can never have enough cheese, and we highly recommend trying out Yancey's Fancey New York Artisan cheeses. The company was started in 1926, and the family has never stopped making incredible cheese since. Can we also say that we love the company name?!
26. Z Specialty Food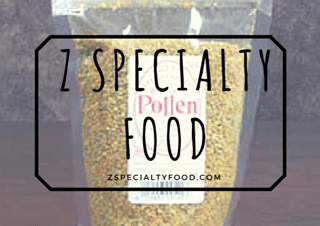 Z Specialty Foods is a family owned, gourmet food business. They offer natural ingredients to produce fine honey, granola, dried fruits, and nuts. They believe in corporate responsibility toward their customers and the environment, so we give them a big thumbs up!
Related Posts: