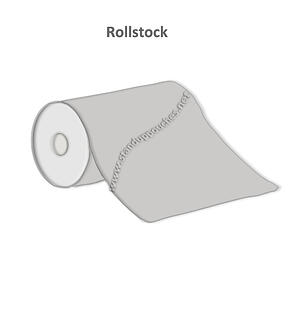 Printed Rollstock
Customized Film for Any Packaging Need
Are you equipped to make your own packaging but need the right film to do so? Consider our printed rollstock. We work with you to determine the right material, specs, and design, then provide the film for you to create your own flexible retail packaging for candy, spices, snacks, and everything in between.
How does the printed rollstock process work? We gather the relevant information from you and the plant that will be filling your product, such as the web width of the rolls, the diameter and length of the rolls, and the weight the equipment will allow.
Then you decide how you want your printed rollstock to look. We offer clear, metalized, and foil structures, and film can be printed in up to 12 colors. All of our styles are available on 3-inch cores, with whatever finished diameter you require.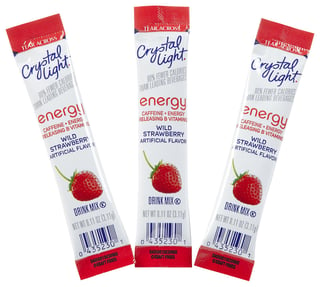 Our printed rollstock puts the power in your (or your co-packer's) hands to create the customized packaging solution that best suits the specific size, structure, and quantity of your product. This film works particularly well for constructing stick packs, or smaller forms of flexible packaging often used to hold dry powders.
This type of slim, small, portable package commonly holds drink mixes, instant coffee, granulated sugar, condiments, and even medicine. Stick packs include easy-open tear notches and are designed to be easily disposed or recycled without producing large amounts of waste.
Like our pre-made stand up pouches and bags, our printed rollstock meets all of our quality standards:
FDA-approved, food grade material
Water-based inks
ISO and QS quality rating
Excellent print quality, regardless of order size
Recyclable and landfill friendly