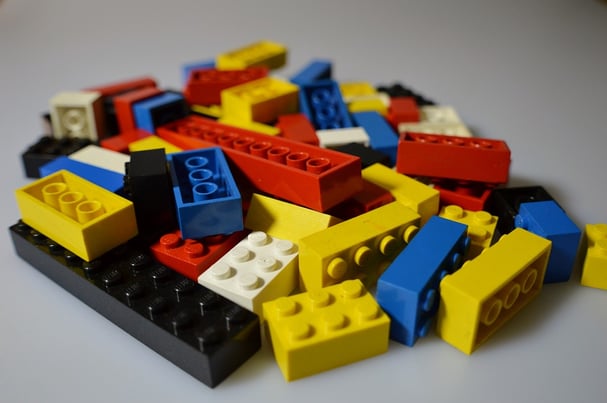 Since 1949, children across the globe have fawned over tiny, plastic, interlocking bricks.
LEGOs are a not only a classic toy but a staple in many households. Many kids beg their parents to take them to the majestic LEGOLAND, an amusement park where all their wishes and dreams could come true.
Collectors young and old purchase these small toys in troves, keeping tabs on the latest pop culture brand integrations. From "The Lego Movie" to video games, the Denmark-based company has proven itself to be a worldwide phenomenon with offerings that go well beyond the childhood toys we all know and love.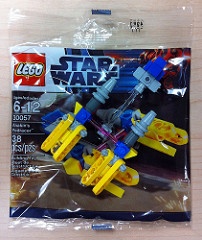 Despite the widespread love for the LEGO brand, the company has faced a dilemma as environmental consciousness rises among today's consumers. The small plastic pieces are made from an oil-based material called acrylonitrile butadiene styrene, or ABS, which has significant impact on the environment. Customers took notice, forcing the global brand to consider alternatives to its traditional materials in an effort to reduce its carbon footprint and increase its sustainability initiatives.
The company erected a LEGO Sustainable Materials Centre in Denmark, employing more than 100 new workers to develop and use new earth-friendly materials for its products. In addition to reconsidering the structure of its plastic toy pieces, LEGO is also placing additional focus on the packaging of its offerings. Beginning with investing in an offshore wind farm, Lego is also reducing the size of its retail packaging and looking toward innovating with new, sustainable packaging solutions.
One of these solutions has included embracing lightweight polybags instead of boxes for its minifigures and small sets. Smaller products packaged in containers that use less material simply makes good sense. The key to innovating its product packaging without sacrificing its familiar, beloved brand image involves offshoring to obtain reliable, high-quality packaging solutions.
We see it all the time: Big brands that want to use convenient, sustainable, less expensive and more visually appealing packaging are sourcing this packaging from overseas.
And just how successful are LEGO's polybags? There are entire communities and fandoms dedicated to diligently documenting and reviewing each type of packaging LEGO uses for its products. In many cases, empty bags and boxes are even sold as collector's items. This proves packaging is often just as coveted and valuable as the product itself.
LEGO has also recently embraced the How2Recycle label on its packaging, which instructs consumers on the best methods for disposing, recycling or reusing its product packaging.
Retail packaging that's safe and good for the environment is often associated with foods and other perishable products. Suppliers of flexible retail packaging know that consumers often dispose of the container their product comes in after it has been used, and special attention must be paid to reduce the negative impact this packaging has on the world around us. As LEGO evolves to develop new technology that makes its toys better for the planet, so does the packaging industry. In fact, new offerings like kraft stand up pouches, printed pouches with VELCRO closures and polypropylene bags are recyclable, nontoxic, and take up less space both in landfills and consumers' homes.
Small goods like LEGOs can be kept safe in stand up pouches and other flexible retail packaging because of its durable layers, resealable closures and pliable material. Families don't want to pack their homes and storage spaces with bulky boxes and hard-to-open plastic containers. Eco-friendly flexible retail packaging is a great choice for toys and other non-food products because it takes up less shelf space, is easily transportable, and isn't dangerous for kids.
LEGO's efforts to reconsider its packaging is a step in the right direction for the toys and games industry, and eco-minded parents will surely be pleased with the significant attention placed by both producers and suppliers on evolving to make the world a better place. Adopting innovative solutions like polybags (instead of cardboard boxes) from overseas, and adopting the Sustainable Packaging Coalition's How2Recycle label, are all key steps even the smallest or emerging brands can take to remain leaders in their industries.
Additional Reading:
(secondary image source: wiredforlego on Flickr)