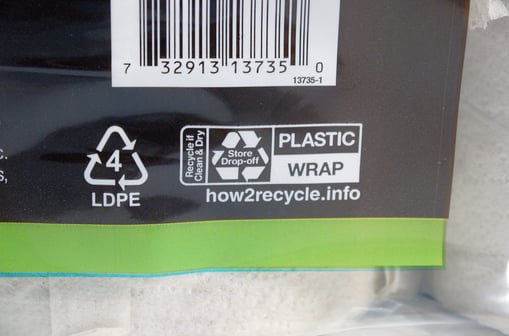 StandUpPouches.net
, a leading supplier in flexible packaging solutions, debuted a complimentary webinar today discussing the state of sustainable packaging in 2016.
Nina Goodrich, Executive Director at GreenBlue and Director of the Sustainable Packaging Coalition, joined StandUpPouches.net President and CEO David Marinac to share her expert insights on how brands can implement sustainability initiatives throughout the entire supply chain.
The online presentation serves as the most recent in StandUpPouches.net's Webinars That Work series, which invites industry leaders to engage in a conversation that informs and educates audiences about the unexpected ways packaging can build brands and serve as the catalyst for creating new relationships with consumers.
In the new, on-demand webinar, Goodrich explains the importance of providing a level of education that allows companies across the globe to discuss the topic of sustainability and create action to enact more eco-friendly practices across their operations. Packaging, she said, serves as the visible presence of any brand, and it is a great avenue to engage in the initial conversation of sustainability both internally and with customers.
As an internationally recognized thought leader in the packaging industry, with incomparable expertise in sustainability, innovation and organizational development, Goodrich has worked as the director of initiatives such as PAC NEXT, Alcan Packaging Inc. and Amcor PET Packaging before joining GreenBlue and the Sustainable Packaging Coalition in 2012. She currently dedicates her efforts to researching and promoting the principles of sustainable materials management to help industries grow and thrive with the betterment of the planet in mind.
"Nina Goodrich is, without a doubt, one of the most knowledgeable experts in sustainability and — more specifically — sustainable packaging," Marinac said. "She easily could have talked circles around those of us just learning about this often confusing and intimidating subject. However, she was one of the warmest and most gracious guests we've ever hosted. This webinar will help the novice, as well as sustainability expert, with refreshing thoughts and insights that can be implemented immediately."
In the webinar, Marinac and Goodrich give an informative presentation on the following topics:
Sustainable Materials Management – How to use the right amount of materials wisely and navigate their origins

Material Health – Understanding how product and packaging materials affect our health, how to eliminate toxicity and provide more transparency to consumers

Recovery – How to keep materials available for use and reuse

Life Cycle Thinking – How to utilize this approach to assess your company's sustainability impact

Creating a Design for Sustainability – Using sourcing, efficiency and recovery

What the How2Recycle Coalition is and How It Affects Packaging and Labeling

How to Enact Sustainable Practices Across the Entire Supply Chain
The on-demand webinar is free and available for immediate viewing here:
About GreenBlue and the Sustainable Packaging Coalition:
GreenBlue is a nonprofit dedicated to the sustainable use of materials in society. The organization brings together key stakeholders to encourage innovation and best practices to promote the creation of a more sustainable materials economy, where human activity is in balance with Earth's carrying capacity. The Sustainable Packaging Coalition is a project of GreenBlue, serving as an industry working group dedicated to a more robust environmental vision for packaging.