'Tis the season of family, friends, and food. Meals and sweet treats play a large role in holday celebrations this time of year, starting at Thanksgiving and extending all the way through New Year's Day.
People use food to celebrate, socialize, and to give as gifts. But customers won't give just any old food product away as a present — they'll focus on gourmet foods with beautiful packaging that is cheerful and festive.
Gourmet foods are characterized by their high-quality ingredients and special presentation. As food marketers, you know how important it is to make your product packaging as appealing and attractive as possible. This is especially the case during the holidays, when vibrant metallic and colorful packaging lines the store shelves as far as the eye can see.
This holiday season, brands can focus on making gourmet food packaging extra festive with flexible box bags. If you're wondering what kind of foods are a perfect fit in this type of packaging, consider the following:
Chocolate covered pretzels

Gourmet cookies

Caramel drizzled popcorn

Gourmet mixed holiday snacks

Holiday-inspired coffee
Now that you have an idea of the products that your customers are craving, we'll break down a few reasons why flexible box bags can really make a statement during the yultide season.
Perfectly Portable For Holiday Parties
Although it's a busy time of year, planning and attending parties is one of the perks of the holidays. However, preparing food to bring to potlucks and other gatherings can take a lot of time and energy. Carrying around bulky cookie trays or bowls of holiday snack mixes can be a bit awkward, but flat bottom bags make the process much more convenient.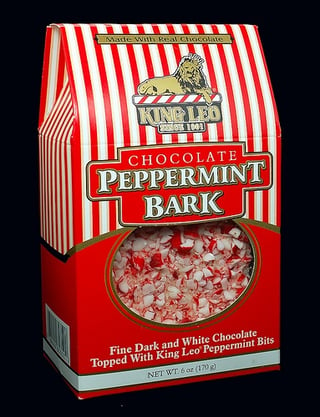 This type of flexible, lightweight packaging is easy to carry and small enough to be passed around for sharing. Afterall, the holidays are all about giving and expressing what makes you the happiest in life. Convenient packaging isn't just great for positioning your product as seasonal or gourmet — it also resonates with customers because it is convenient and easy for them to share your treats with those they love during the holidays.
Stealing The Holiday Party Spotlight
Not everyone loves to spend hours wrapping gifts or scrambling to get their last-minute presents looking picture perfect. The good news is that flexible bags can be designed to look just like gift wrap, so your customers won't have to worry spending extra money on wrapping paper or decorative gift bags. (They won't even have to put a bow on top.)
Imagine your customers showing up to holiday parties with your flexible box in hand. The memorable and festive design with gourmet holiday snacks inside will have their friends asking about your brand and will likely add your company name at the top of their grocery list.
This type of packaging isn't just physically flexible — it also offers great flexibility for design, allowing companies to print creative, inventive graphics and type that aligns with the magic of the winter season. To make your bags extra festive, you can choose a metallic finish in gold, green, or red and can include additional features like handles to make your packaging both eyecatching and easy to use.
An Extra Special Gift Bag
Aside from looking great and stealing the spotlight at holiday parties, flat bottom bags are like like an all-in-one gift bag. You can order custom holiday packaging that includes "to" and "from" tags for customers to write down names directly on the bag. Another option is use Coca-Cola's "Share a Coke" campaign idea and print popular names right onto your gourmet food packaging. This can be accomplished using digital printed prototypes from your packaging supplier to ensure your bags get to you — and your customers — in time for this holidays.
How Are You Packaging Your Gourmet Food?
If you're still using traditional boxes or generic bags to package your holiday gourmet food, now is the perfect time to make the switch to flexible packaging that stands upright and keeps products fresh. Beautifully designed packages help cut back on waste because they can standalone as gift wrapping, and they allow brands to print bold labels, colors, and designs that build recognition and help establish seasonal gourmet products as holiday staples in homes around the world.
(Image Sources: Gourmet, Sugar Pressure)

Related Posts: