When it comes to adding a little flavor and panache to our meals, the standard salt and pepper just aren't going to cut it anymore.
Today's leading food brands are thriving due, in part, to their commitment to healthy ingredients and the inclusion of gourmet tastes and cooking styles. Seasoning has always played an integral part in differentiating one dish from the next, but as snack brands expand to include more mature, creative flavor combinations, spice companies are growing to broaden their savory profiles as well. The cultivation of various salts, herbs, and spice blends is an art in itself, as is the careful mixing and curation of various seasoning blends.
Both novice and professional cooks are drawn to vibrant-colored spices, paying careful attention to the character of their flavor and the texture they can bring to various meals. Aside from the aesthetic appeal, ingesting certain herbs and seasonings can have positive effects on our health as well. Turmeric, ginger, and garlic have long been popular additions to various dishes and drinks both for their appealing aromas and distinct nutritional values. Health, wellness, creative flavors, and rich textures appeal to modern chefs and consumers alike, and several brands are making great strides in the world of seasoning, introducing innovative and exciting products to the masses.
Because most spices are delicate and come in either a powder or granulated form, proper seasoning packaging must be taken into careful consideration to maintain the high quality, unique aroma, distinguishable taste, and fragile consistency of each product. All of the characteristics that make sophisticated seasonings highly coveted can be tarnished if the packaging of spices does not properly protect against outside moisture, oxygen, odor, or pests. Producing an exceptional product certainly helps build a brand, but maintaining a commitment to excellence can be best reflected through the type of packaging used to protect and present the product to the masses.
The following brands are succeeding not only in their fresh take on seasoning blends, but also in their choice for packaging of spices. From skillfully designed labels to modern stand up pouches for seasonings, customers can ensure spices from the following companies will be of the highest quality on the market today.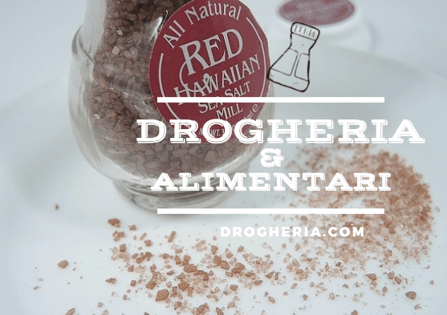 1. Drogheria & Alimentari

Last year, McCormick acquired this privately held Italian company, which holds a third of the spice and seasoning category in its home country. D&A is noted for its range of spice and herb glass mills that feature a built-in grinder cap so consumers can experience the rich flavors that are produced right when a peppercorn or other spice is freshly ground into tiny granules. The spice company's seasoning packaging is patented, allowing any type of aromatic herb or spice to be ground into a fine powder. D&A supplies 20 spice blends, ranging from white peppercorn to cinnamon sugar and lemon and salt to add flavor to a wide range of meals.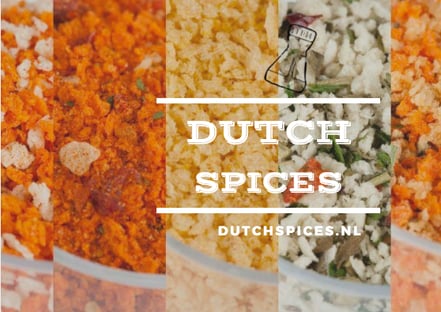 2. Dutch Spices
Regarded as the first brand producing allergen-free spices, the business' philosophy states each consumer should be able to eat safe, tasty, and affordable food no matter their dietary restrictions. The company strives for transparency in the production chain so customers can be sure the products they consume do not contain any hidden additives or harmful artificial ingredients. Dutch Spices creates distinct seasoning "crumbs" that are larger than your standard ground spices, providing a burst of flavor and crunchy texture that complements various meats and vegetables. The company stands out for its commitment to partnering with fresh food specialists, caterers, and home chefs to raise the standards for food quality.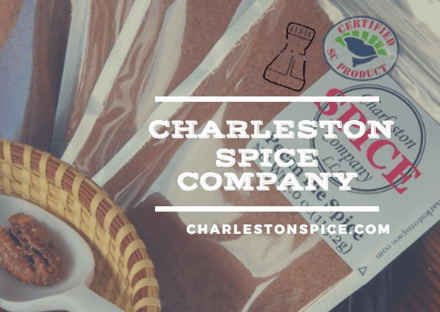 Owned and operated by Charleston, N.C. natives Garnette Tuten and Caitlin Tuten-Rhodes, this company hand blends organic herbs and spices in small batches to ensure freshness and quality. The inventive flavors and hues include pink brining, citrus BBQ rub, espresso steak rub, spicy pickling spice, and more. Charleston Spice Company often sells its products at farmers markets and other related events, so choosing seasoning packaging that could protect the product from outside elements and wouldn't break, leak, or tear was absolutely essential. The owners chose stand up pouches for seasonings to package many of its fresh blends, allowing customers to view the gorgeous colors inside and see exactly what they're purchasing while keeping the blends safe from any external damage.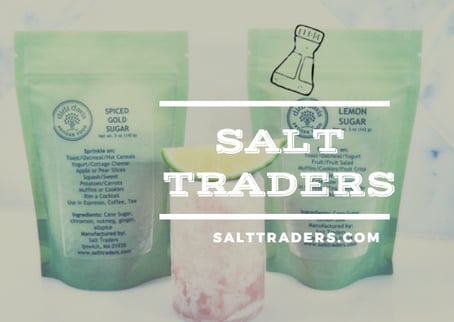 4. Salt Traders
Integral to the emergence of sea salt as a popular condiment, Salt Traders specializes in selling a vast range of tangy and sweet spices. From hickory wood smoked sea salt to smoky maple sea salt, as well as fruit-infused sugar blends and gourmet peppercorns, this company supplies creative twists on standard pantry staples. The brand utilizes stand up pouches for some of its packaging of spices, offering a convenient, sophisticated way for consumers to add crunch and zest to any dish. The company encourages experimentation with its seasonings but also provides a vast assortment of recipe suggestions for rookie chefs to create impressive meals with out-of-the-box flavor combinations.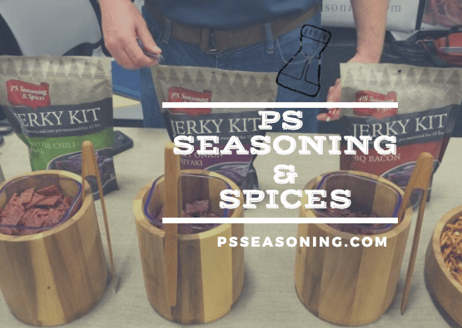 For nearly six decades, the Hanni family has mastered the craft of smoking and seasoning, passing down their skills for four generations. Inspired by Founder Harold Hanni's childhood in the era of Great Depression, PS Seasoning & Spices utilized the tastes and resourceful techniques of the old world to produce exceptional cheese and smoked sausage. Fast forward to the 21st century, where the PS team has perfected new products and spice blends to meet modern demands while still incorporating the high standards of their past practices. The company produces more than 3,000 seasoning blends for both their own private-label products and for other companies seeking out inventive new flavor profiles. From dry marinades to jerky making kits packaged in stand up pouches for seasonings, the company's commitment to helping others create exceptional smoked meats and snacks is disrupting the food market all across the world.


(Top Image Source: Elite Spice)
Related Posts:
26 Winter Fancy Food Show Brands to Watch
Build Your Dry Rub BRAND Using Stand Up Bags
Retail Packaging Showcases Spice Lab's Brilliantly Hued Salt