Spice Packaging That Will Attract Attention
Flexible Packaging for Your Most Flavorful Products
Spices and seasonings add tremendous flavor to your customers' favorite dishes, but to work their magic,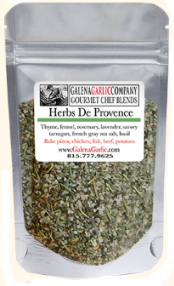 they must be fresh. That means that proper packaging is critical – stale seasonings equal stagnant sales.
Protect your spices and seasonings with stand up pouches. Our packaging bags give you the flexibility to choose the best size, style, and features for your spices. Choose from options like gas release valves, heavy duty zipper tops, tear notches, pour spouts, and hang holes, as well as different styles that give you plenty of room to bring your brand to life.
No matter what type of packaging you choose for your spices and seasonings, one thing remains the same: quality. All of our stand up pouches will protect your product from hazards like puncture, moisture, odor, and more, guaranteeing that your seasonings and spices make it safely from the warehouse to your customers' taste buds.
Spice and Seasoning Packaging that's Fast and Fresh
With seasonings and spices, freshness is paramount. We make it fast and easy to design and deliver the right packaging for your product. Provide us with artwork or work with our in-house design team to create it from scratch. Once your design is approved, you'll receive your custom packaging in 6-12 weeks.
If you need packaging for your spices and seasonings even faster, check out our online store for plain and stock pouches. We carry a wide range of sizes, styles, and colors, so you'll never compromise your brand for a speedy packaging solution.
For more information about our spice packaging, check out our free eBook on the topic. If you have questions, contact us and we'll get back to you as soon as possible. We would love to hear from you and get you started finding the right packaging for your spices.