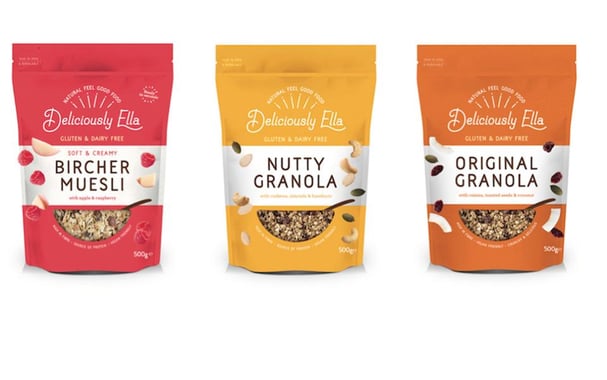 Gluten-free foods were once hard to find, but these days it is common to

see

a multitude of gluten-free products in your neighborhood grocery store.
Most people avoid gluten (a protein found in wheat) in their diet for health reasons, and those diagnosed with celiac disease (a serious autoimmune disorder centering on an intolerance for gluten) actually risk death by ingesting the protein.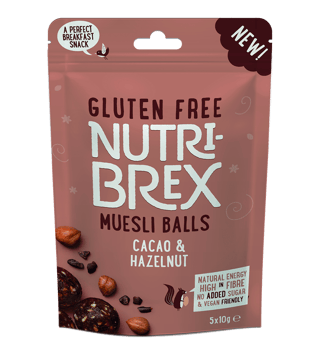 Unfortunately, even though many more gluten-free foods are available now than ever before, it can still be difficult to find alternatives that offer the same quality of flavors and textures as their gluten-containing compatriots. For consumers who are limited to gluten-free options, it can be difficult to sort through the many accommodating products currently available to find those which are the most tasty and nutritionally dense.
Packaging can play a huge role in these cases, by connecting health food marketing directly into a product's packaging so it can reach more consumers.
Forbes magazine recently published an article listing five of the best-tasting new gluten-free products on the market today, and not surprisingly, a number of the products listed were packaged in colorful, artfully designed, flexible, stand-up pouches. In what is becoming an increasingly crowded market, these brands were able to stand out in the crowd and catch the attention of a major publication, thus giving their products some attention.
Gluten-free packaging can tricky, and not only because of how crowded the health food market currently is. Even the most basic health food packaging usually highlights the benefits of its product, but the most successful packaging tells a story.
Of the five products listed in the Forbes article, Deliciously Ella is just one brand that has successfully connected their story to their products to build a winning health food marketing campaign. Beginning as a blog about Ella's own health journey, the brand was able to turn a popular website into an actual product line by connecting their real-world offerings to their online presence.
The brand began selling health foods through the blog as early as 2012, and while also making flexible, recyclable packaging a priority, they expanded into a number of shops throughout the UK. As the blog's following continued to grow exponentially, Deliciously Ella launched an app in February of 2014, which quickly rose to No. 1 in the iTunes store. Ella sustained this upward momentum with a series of three cookbooks released the following year, each of which garnered considerable success.
Today, the company is still growing. By connecting its products to a number of different channels — blogging, online retail, cookbooks and interactive apps, Deliciously Ella was able to capture the attention of consumers worldwide while still carrying on a sustainable approach to health food packaging. Taking a cue from successful brands like Deliciously Ella, the other products featured in the recent Forbes article can lend helpful insight when it comes to health food marketing and gluten-free packaging.
Further Reading:
(Image Sources: Deliciously Ella, Nutri-Brex)