Why Stand Up Bags are Best for Gluten-Free Foods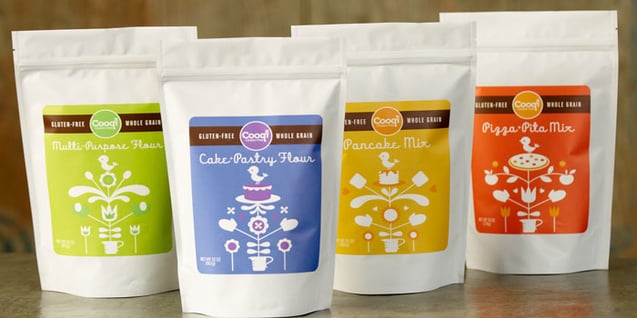 Whether packaging a finished product that is gluten free, like spaghetti or pretzels, or a gluten-free mix for muffins or cookies, stand up bags can be counted on for retail applications and industrial bulk shipments as well.
Stand up pouches are made from multiple layers of barrier film laminated together that not only protect the contents inside, but are also engineered and counted on to form the stability on the bottom so they can "stand" properly.
The multiple layers of film protect the gluten-free products from odor, light, moisture, and puncture. The types of film used for stand bags range from foil, Mylar, metalized film, and even super clear materials. By design, the stand up bag has a wide face and back, perfect for custom printing or an applied label. This will help differentiate gluten-free products from the rest, which helps keep your consumers safe while making it easy for them to make informed decisions at the grocery store.
Stand up bags can be custom printed up to 10 colors, which will display your product on a retail store shelf like never before. We also have plain and stock pouches available, which you can order from our online store.
In regards to our custom pouches, once artwork is approved, your printed stand bags can be ready in 6-12 weeks. Best of all, we have the unique ability to custom print with run quantities as low as 5,000 pieces, one of the lowest minimum runs in the world. Available features for stand bags include heavy duty zipper tops or zipper seals, tear notches, hang holes, pour spouts, and even gas release valves.
Some examples of gluten-free products packaged effectively using stand up bags include: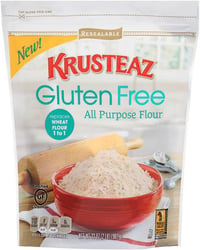 Finished meals such as mac and cheese, beef stew, and even lasagna
Cake, bread, and bagel mixes
Soups, sauces, cereals and more
Take your gluten-free product packaging to the next level and beyond using stand up bags. Your products will stand up and stand out from your competition by providing retailers new opportunities that visually stand out while providing superior protection and positively adding to your bottom line. One of the fastest growing segments of the packaging industry continues to be the use of stand up pouches. Jump on board and see how effective they can be for your gluten free product too.