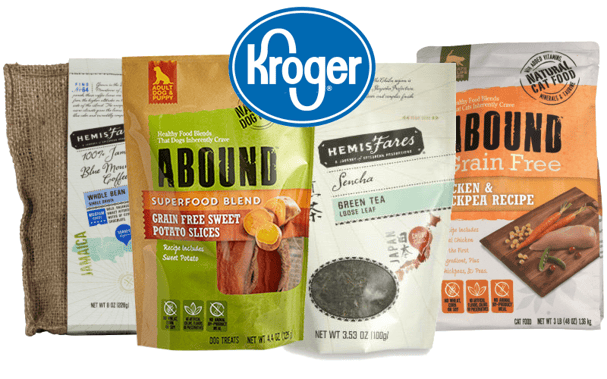 Ohio grocery brand Kroger recently turned heads in the grocery world by hosting a

first-of-its-kind

Natural Innovation Summit

at

its

headquarters in Cincinnati.
The summit is a new food marketing strategy that brought more than 50 natural food brands directly to Kroger category managers as part of a larger set of the grocery chain's initiatives to integrate more natural foods into its stores.
Kroger also held its annual investors conference in conjunction with the Natural Innovation Summit, where it announced its "Restock Kroger" initiative. The focus of both events is a four-part plan for the grocery company's future, which includes "redefining the food and grocery customer experience" and "expanding partnerships to create customer value and develop talent."
The ultimate goal is for Kroger to maximize its success as it relates to emerging wellness brands. The summit benefitted both brands and category managers by bringing them all to one place to meet. For many brands, the event served as a unique opportunity to connect with buyers outside of the chaos of a trade show floor or formal category review.
But it's not just major national brands that Kroger is looking to stock its shelves with. The store also announced the launch of its "we are local" initiative, which encourages local brands to submit their products for review via a newly launched website portal. At the summit, several local brands were also asked to attend and were found through a local incubator.
According to Jill McIntosh, VP of Merchandising for Natural Foods at Kroger, "a lot of these exciting brands out there started on a local level. We see ourselves as the local grocery store."
Working with local, natural and innovative brands is just one of the ways Kroger is looking to redefine the grocery experience. The company hopes to use customer science to make new space-planning choices for their stores while also optimizing the variety of their product offerings.
"Part of the plan was expanding our natural and organic assortment," says McIntosh. "We know where the customer is going, and we know where our sales growth is coming from."
Over the past few years, Kroger has also reevaluated its food marketing strategy by rethinking how it merchandises and purchases natural foods. While many of its locations previously had store-within-a-store formats with separate natural aisles, newer locations have natural products alongside conventional in what McIntosh calls "integrated-segregated" formats.
This kind of merchandizing puts natural food packaging side-by-side with other retail food packaging, allowing consumers to make the final decision about which product is better.
Additionally, Kroger has combined natural products buyers and conventional buyers into a single buyer role. McIntosh says combining the buyers into one category made the most sense because "the customers are shopping that way more and more, and we want to make it easy for our customer." By combining buyers' roles, retail food packaging of all kinds will be evaluated by a single group, rather than separating natural food products and packaging into a separate community of buyers and end-customers.
With customers leading the way, Kroger is seeing the value in putting the right natural products — and natural food packaging that visually communicates the product's organic characteristics — on the shelf. Natural products were a $16 billion business for the company in 2016, and this number is expected to grow in coming years. Will other grocery companies be following suit?
Kroger makes a point to emphasize that innovation happens on the local level, which means more eyes are on smaller, regional brands to create shifts among larger CPG corporations. Choosing visual elements, like retail food packaging, that are one step ahead of what larger companies are doing in their food marketing strategy, is one way smaller companies selling natural products can stand up and stand out on the shelves of retail chains like Kroger.