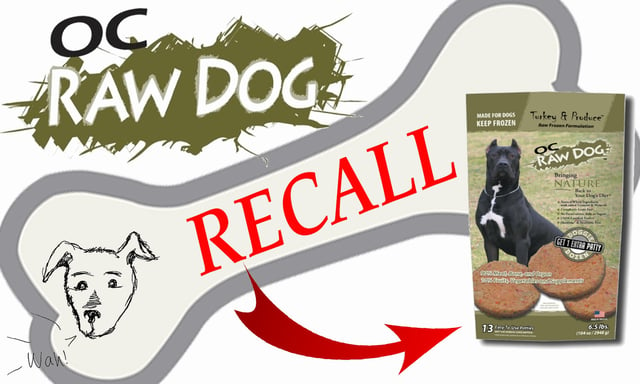 Pet parents should be on alert this week, as there's been another recall in the realm of pet products. OC Raw Dog, based in Santa Margarita, California, is recalling 2,055 pounds of raw turkey and produce frozen canine formulation.
The product recall stems from concerns of salmonella.
Frozen pet food has become increasingly popular over the last few years. It's available in various big box pet stores, as well as popularity grocery chains.
Some pet parents see their pets like people, so they feed them like people.
So, how can we protect our precious companions' diets with pet food packaging?
Pet Supply Packaging: Starting at the Source
Recalls are game changes for any industry, and taking the proper preventative steps can save a lot of headache (and money) in the long run.
In the pet packaging industry, your supplier should be able to provide certifications and references. Find out how long they have been in business and who they've had as clients. You can't ask too many questions when you choose the right supplier; a lot is riding on your customer relationship and reputation.
The source of the recall may or may not stem from your supplier, but it's better to be safe than sorry. No one wants to wake up to find Fido sicker than a dog (no pun intended).
Be selective when it comes to your pet food packaging supplier.
Features That Can Enhance Pet Food Packaging
Whether your company sells dry, wet, or frozen pet food products, the quality of your packaging greatly impacts your product.
As you consider the design of your packaging, don't skimp on quality features. These include sealers and zippers that keep Fido's food fresh for longer periods of time.
Your customers aren't looking to buy stale pet food. True, unless they're eating it, they won't know the difference either way. But from an ethical standpoint, select sealers that will keep your customers' pets happy during dinnertime.
Keep in mind that high quality pet food packaging doesn't only apply to dogs. All types of pet food and pet supplies can be kept fresh with the right packaging, such as:
When people love their pets like family, quality and safety is always a concern. You can give your consumers peace of mind with quality packaging.
Sample Before You Buy
One of the easiest ways to determine packaging quality is ordering a sample. Photos only tell parts of the story, and its well worth the small investment to order a few samples. The right supplier will gladly give them to you for nothing.
Human hands should hold pet supply packaging before you consider putting it on the store shelf. There's no substitute for feeling the quality of packaging in person.
If you can feel the quality, or lack thereof, you can bet your customers can feel it, too.
Don't be the next recall victim in the pet food industry. Collaborate with a professional packaging company to ensure product safety for our friends with feathers, fur, and fins.