Dog Treat Packaging Even Pets Love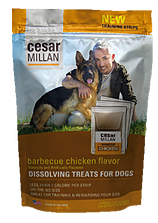 People love their pets, and man's best friend is certainly no exception. Pet lovers want to buy dog treats that are tasty and healthy for their beloved Fido. Unfortunately, a lot of dog treats packaging is lacking. This leads to unwanted pests having access to the snacks or holes in the dog treat bag that causes the food to become stale. No self-professed lover of pets wants to feed their furry one stale treats. After all, what kind of a "treat" would that be? Before you start pulling out hair worrying how to create the best packaging for dog treats, take a deep breath and know you've come to the right place!
Packaging Dog Treats Has Never Been Easier
Let's face it: you're busy enough as it is. You don't have time to create the perfect dog treat packaging on your own. This is why we exist. Is your consumer base over ten thousand? Not a problem. We have the motivation and the means to provide you with as much dog treats packaging as you need within a rather quick time period. So why should you choose our packaging for dog treats anyway?
Each dog treat bag we make uses multiple layers of barrier film to keep your treats safe. These layers have been laminated together to create a thick, durable protective layer against outside problems like punctures, air, UV light, odors, and moisture. All of these problems could severely compromise the quality of your product. Dog treats packaging from us eliminates these concerns. When shipping your treats and packaging to warehouses, you can rest assured that the packaging for dog treats will hold up.
These layers of barrier film also stand up well to the oil residue that usually comes from dog treats. This residue can wreak havoc on most bags, but not our dog treats packaging! The reason our pouches are able to stand up on their own is because of the sturdiness of these layers. Customers often like to keep their dog food bags outside, and our bags can handle this.
Packaging Dog Treats the Right Way
It's important that you, as someone selling dog treats in the pet market, use the kind of dog treats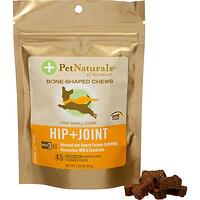 packaging that will attract more customers. There are so many different brands out there, but you need shoppers to recognize that your brand is top quality. This is why packaging dog treats using the perfect pouch is so necessary. Customers don't want to buy treats shoved into a clear, plain plastic zipper top bag; this just looks unprofessional and low quality. We offer features on our bags like tear notches, hang holes, gas release valves, pour spouts, heavy duty zipper tops, and window openings. We want to help you market your product in the best way possible.
Even better news: we provide both custom-printed and stock bags. That means you can submit a design to be featured on your pouches! Once we approve the design as having met the Artwork Guidelines, we can send you a minimum of 5,000 custom-printed pouches within 6-12 weeks. Not so bad, huh? If you're not a particularly artsy person, you can browse our pre-made bags too and decide on the color and size that best suits your needs. The possibilities are endless. What are you waiting for?