The Perfect Packaging for Indoor Pet Food
Stand up bags, also known as stand up pouches, are an excellent option when packaging products pertaining to indoor pets. Dogs, cats, birds, and even exotic animals such as ferrets fall into this category.
These items can range from food for indoor animals to treats and dental care products. Stand up bags can be counted on to not only protect the contents, but also to keep them fresher for longer.
The 411 on Stand Up Bags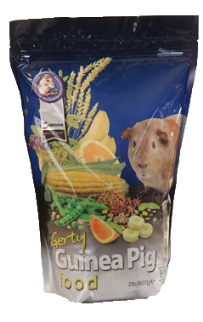 Stand up pouches are made from multiple layers of barrier film laminated together. This shields the product on the inside and also provides the bag with the stablity to "stand" on store shelves. These multiple layers will protect the indoor pet products from moisture, odor, light, oxygen, and puncture.
Each type of indoor pet product will require the correct combination of film to protect the contents. The types of film used for stand bags are extensive. Foil, Mylar, metalized film, even crystal clear structures are joined together to create stand up bags, and the wide face and back of a stand pouch provides a large amount of room for custom printing or even an applied label. Stand up pouches can be custom printed in up to 10 colors, and available features include heavy duty zippers, tear notches, hang holes, pour spouts, and even gas release valves.
At StandUpPouches.net, we make it easy to take your indoor pet product packaging from concept to completion in just a few steps. Whether you are looking for a stock stand pouch in one of our many colors and available sizes, an unprinted stand bag with a particular size unique to your product, or even a stand up pouch that is custom printed, this system will provide answers and pricing faster than any other company. In regards to custom printing, once artwork is approved, you can expect your finished pouches in 4-6 weeks. Best of all, we have the unique ability to custom print as few as 5000 stand up pouches, one of the lowest minimum runs in the world.
Make your indoor pet products stand up and stand out from your competition by providing retailers new opportunities with stand up pouches that visually stand out while providing superior protection and positively adding to your bottom line. The bag-in-a-box type of packaging is rapidly declining. At StandUpPouches.net, we help our clients vault their packaging and their retail presence to the next level using one of the fastest growing segments of the packaging industry, the stand up pouch.