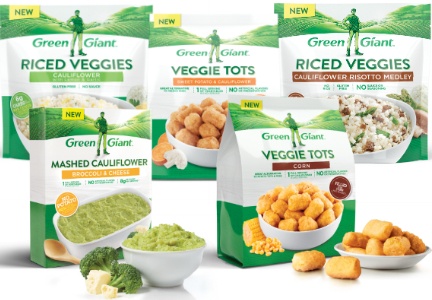 The prominent vegetable brand Green Giant recently introduced a groundbreaking new flexible frozen food packaging solution to house their latest food product: veggie spirals.
The first-of-its-kind proprietary packaging solution, which is currently exclusive to frozen cut vegetable products in North America, is a huge innovation in packaging design for frozen food products.
The versatile new

PrimaPak technology

is designed to replace older forms of packaging for frozen food products, such as bag-in-box, pillow bags, chipboard cartons or rigid trays, and offers a remarkable 20-65% in weight savings over traditional food packaging.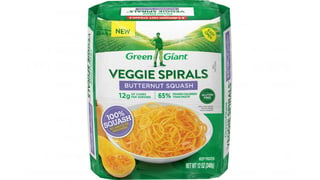 Made from a single roll of flexible film, and formed on a specially outfitted machine, the flexible food package is stackable and improves efficiency throughout the supply chain by allowing for more packages on a truck, in a warehouse and on the store shelf.
The state-of-the-art, microwaveable, resealable, semi-rigid, rectangular package is convenient for both retailers and consumers.
It is designed to stand up on end, allowing for perfect and consistent facing on retail shelves and providing six sides for maximum graphics coverage.
Designed for steam cooking in the microwave, the Green Giant PrimaPak appeals to a growing consumer demand for multi-use, sustainable, lightweight packaging by acting as a three-in-one: retail package, cooking container and serving dish.
By integrating package design into the food product's preparation and serving, PrimaPak effectively improves the functionality of Green Giant's products while reducing its carbon footprint — an accomplishment that consumers, worldwide, will appreciate.
Green Giant has already ditched the traditional tin can and embraced flexible packaging solutions, like the flex box (a.k.a. bottom gusset) bag, for products like vegetable tots, cauliflower rice and roasted Brussels sprouts.
The innovation provided by the PrimaPak is likely to increase Green Giant brand's leadership position in the frozen food category. Investing in innovative, flexible food packaging like the PrimaPak is a catalyst that major brands of all kinds are focusing on as consumer attitudes and expectations shift towards a greater interest in sustainability and improvements in packaging design.
Further Reading: