Ainsworth Pet Nurition Inc., the manufacturer of Rachel Ray pet food, has recently recalled two lines of cat food from store shelves. The recall stems from potential elevated levels of vitamin D, which can result in dangerous side effects for cats.
We've discussed dog food recalls as of late, but we can't forget about our feline companions. Rachel Ray might be a fantastic cook, but this is one batch of kitty food that you'll want to s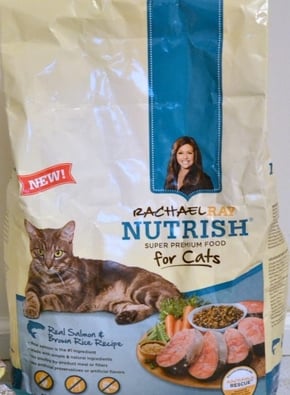 kip.
Speaking of cat food, this gets us thinking about pet food packaging for cats.
If you're a company that embraces feline family members and produces top quality cat food, let's perform a check-in on your cat food packaging with these 6 questions.
Are you using outdated cat supply packaging?
Marketing pet food is becoming more and more innovative, so hopefully your company has moved on from outdated cat supply packaging. Tin cat food cans have been around for years, but there's a better alternative for packaging cat food.
Set yourself apart with flexible packaging for cat food. Even if your competitors are still resorted to old cat supply packaging methods, there's no need to play follow the leader.
Is your packaging eco friendly?
Empty cat food tins can easily accumulate in the landfills—is that really the fate that you want for your used cat food packaging?
The good news is that flexible retail packaging is recyclable. It also takes up significantly less space in landfills if recycling isn't an option for your customers.
Recyclable cat supply packaging is perfect for the eco-conscious consumer, which has become a growing trend in the last several years.
Is your cat supply packaging easy to open?
Who really wants to use a can opener when mealtime rolls around for Kitty? Luckily, a lot of tin cat food cans come with a pop up tab that peels back the lid.
Some companies are still in the Stone Age and require a can opener to open their containers.
Flexible retail packaging allows for easy opening and access to cat food. Not to mention, flexible packaging is re-sealable and doesn't limit you to a one-time use.
So, if you want to save some cat food for later, consider upgrading your cat food packaging to flexible retail packaging.
Does your cat food packaging enhance your marketing efforts?
Let's face it—cat food tins are tiny and barely have the real estate space to print your logo.
With flexible retail packaging, you'll have all the space you need and more to print your message.
Furthermore, cat food pouches allow for more customization options and fancier artwork. When you're looking for colors that pop and graphics that grab attention, you aren't going to find that in a tin can of cat food.
However, the aforementioned is easy to achieve with cat food pouches. Your marketing value will increase, and your product will stand out on the store shelf much more easily.
How Else Are You Using Cat Supply Packaging?
You aren't limited to cat food with stand up pouches. There are multiple uses for cat related products, and every one of them can reap the benefits of flexible retail packaging.
These products include: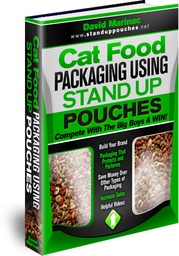 Cat chews

Vitamins for cats

Cat nip

Cat litter

Dry cat food

Wet cat food
With a variety of available sizes and closure features, you can't go wrong with stand up bags for cat food.
What's Holding You Back For Upgrading to Cat Food Pouches?
If budget is your primary concern, we have great news for you. Stand up bags for cat food cost significantly less than tin cans. They're also cheaper to ship, and you can pass the savings along to your customer.
Sounds like a pretty solid strategy for cat supply packaging, right?
Get Your Hands On Your Upgraded Cat Supply Packaging
If you're ready to turn a new leaf with your outdated cat food packaging, we invite you to order a free sample so you can see and feel the difference for yourself.
We think you and Kitty will both be pleased at the value and presentation that cat food pouches bring to the table.