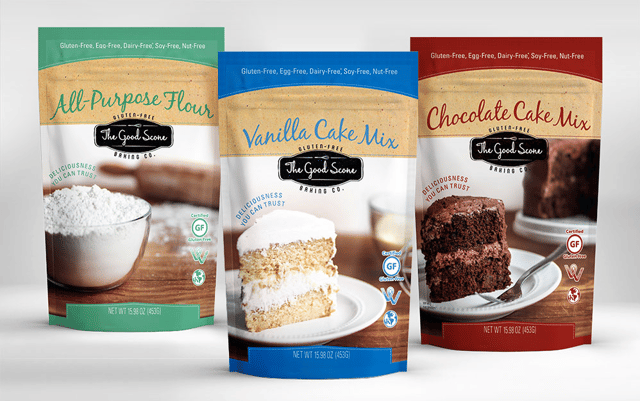 It's no secret we often sing the praises of flexible packaging and its ability to withstand the shortcomings that typically plague other forms of rigid containers (such as breakage, leaks, tears, spills, and cracks).
However, when it comes to specific types of packaging, like stand up pouches for cake mix, most consumers typically don't think about the fragility of the packaging itself since they'll likely toss it after they finish using the mix inside. As such, we generally discuss with our clients how our dessert packaging maintains the freshness and flavor of the product and protects it from contact with harmful external elements (like odor, pests, or bacteria) while helping to build their brands.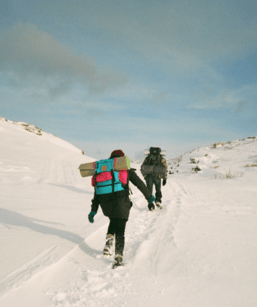 To our surprise, we recently received a very interesting question pertaining to stand up pouches for cake mix and how well they protect the product during travel. It's not often we think of cake or other dessert mixes being packed into luggage, but the beauty of the stand up pouch is its ability to expertly seal shut so products don't spill out, and it tucks neatly into small spaces, whether that be a crowded pantry, store shelf, or even a suitcase or backpack.
So, no matter whether you're packaging granola, trail mix, beef jerky, fruit juice, coffee, or even cake mix, our pouches will ensure no product escapes during your many travel adventures.
Check out the inquiry we got below:
"I'm currently developing a dried instant cake mix for expedition use. Do you know the best way to package? Do we need to use a modified atmosphere to keep it fresh, or can we just heat seal the pouch?"
Great question, and we wish our friend good luck on the expedition. As you know, cake mix is a very delicate product. It usually comes in a fine, dry powder formula, which means your packaging must be able to hold in every tiny granule while protecting it from prematurely coming into contact with moisture (especially important on an expedition) or deteriorating in extreme temperatures. Sure, we've all seen the traditional bag-in-box cake mixes, but research shows consumers are tired of the excess packaging and are more open to purchasing food products that come in innovative flexible pouches. Plus, those traditional rigid containers aren't exactly the most travel friendly — the bulk and heft not only weigh you down, they're also likely to be crushed in your hiking/camping/exploring gear.
Now, we'd need to know more details about this particular expedition and product to confidently answer this question, but I would have your packaging partner work with you and send samples to a testing lab like a Avomeen who can tell you for sure. Note: Don't be afraid to tell them your story and what the expedition is about. (I've heard they may be willing to wave some of their fees if they are intrigued!)
We always recommend requesting free packaging samples for cake mix and similar products to adequately test not only the durability of the packaging, but also the size, style, and structure that suit your needs best. There's no risk in getting free pouches to try out – you can fill them with your cake mix (or other products) and even gauge consumer feedback on their appearance and functionality before spending money on packaging.

No matter which stand up pouches for cake mix you decide to go with, whether it's plain stock, custom printed, or even something unique like a flex box bag, having a packaging partner who's got your back can ease the stress and start your expedition off on a good note.
(Top Image Source: The Good Scone)