No matter what niche of the food industry you fall in, opportunities to meet and show your product off to potential buyers present themselves many times throughout the year.
From trade shows and conferences to demos and expos, having the chance to present your product line to the masses allows people to get a firsthand look at the new and exciting goods you have to offer. We love these types of events because you can actually see how a product looks, feels, and tastes, and you're able to speak with its creators and company leaders face to face.
That's why we're so excited to attend the upcoming Food Marketing Summit, taking place May 3 and 4 in sunny California. Having attended numerous trade shows over the years, I can tell you this is the perfect environment to connect and network with decision makers from within the food industry.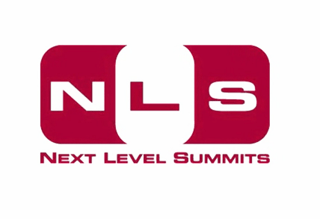 The ability to meet with and share ideas regarding consumer and industry trends, as they relate to our unique world of flexible retail packaging, is second to none at this particular event. So many companies want and need to see new and fresh styles of retail packaging that are available for their particular products. However, most just cannot fathom another trade show or convention so massive and so huge no one can hear themselves talk!
The Food Marketing Summit is different. I love the fact that there are so many topics of interest that, in just two short days, I've absorbed what other programs and shows spread out over four or more.
At StandUpPouches.net, we specialize in custom printed flexible retail packaging using the most sophisticated printing technology in the world. What makes us unique is that we can run extremely small volumes (usually 5,000 pieces) so companies can test new flavors, trial new products, and experiment with alternative packaging styles and materials without a massive capital expense. Even better, using the same equipment, we can scale and run millions without any change in quality. Because we run and hold inventory in our Ohio warehouse, we can offer supply chain solutions that truly work, eliminating long lead times and improving efficiency.
We offer the following:
Lowest minimum run in the industry

Hot rush options

Digital printing capabilities (2-3 days or less)

Clear, Mylar, foil, kraft, rice paper, and laminated kraft

Recyclable, landfill friendly, and environmentally sustainable options available

Flat bottom bags, rollstock, stand up pouches, flat 3-side seal bags, spouted pouches for liquids
If you are happy with your current flexible packaging supplier… that's awesome because a good one is hard to find. However, you will need a backup supplier at some point — it's just how the industry goes. Machines break down, shipments get delayed, and any number of miscellaneous mishaps can cause holdups, which can cost your company and tarnish your brand's reputation. Be prepared NOW — before you think you need a #2 supplier. Interested, but concerned you'll have to pay for your artwork and printing plates/cylinders again? Not true… if we are duplicating flexible packaging you already have plates/cylinders for, we'll provide everything at no charge. We offer No-Risk trials, and your 100 percent satisfaction is guaranteed.

Remember, customers buy with their eyes. You have three to five seconds to get a consumer's attention as they walk down the store aisle. What separates your product from all the others? It's all about the packaging, and updating your product's package is the most cost-effective way to refresh your brand, jumpstart new business, and chart new territory.
I hope to see you at the Food Marketing Summit on May 3 and 4! Click the button below to set up a 30-minute sit-down at the event, where we will discuss new innovations in flexible retail packaging and find the perfect solution for your unique product.
Related Posts: