You hear it all the time — company A is the "best," company B is the "cheapest," and company C is the "fastest."
No matter what industry a business operates in, the message that most send out to customers is that they, alone, offer the greatest services and can squash the competition at the drop of a hat. As we know, not every brand or product claiming to be "the best" is right for our individual wants, needs, and desires. If every company is claiming to be number one, how can you trust that what an individual brand is saying is true?
We hear these types of broad claims made every day by packaging suppliers across the world, and quite often they are too good to be true. If a co-packer's website throws out implausible timeframes or far-fetched information, it's always a good idea to conduct research and audits to ensure the vendor means what they say. If a packaging supplier is bombarding you with calls in an attempt to get your business, there's a high probability that these tactics are coming from a place of desperation.
Company leaders receive a barrage of communications from various parties trying to sell them something. This is an all-too-familiar experience for Tim, VP Operations for a food manufacturer in New York City, who frequently experiences excessive contact from producers of ingredients or suppliers of flexible retail packaging. Having been in a leadership position for many years, Tim felt that he was satisfied with his packaging partner and did not feel the need to take his business elsewhere. That is, until he received a call from StandUpPouches.net that caught his attention. The team asked him to consider StandUpPouches.net as his "number two" supplier — as Tim says in the video above, he assumed he was happy with his current packaging situation, but the best time to have a backup supplier is before you think you need one.
It's so vital for any brand in the CPG industry to form a close, trusted partnership with their flexible retail packaging supplier, but preparing in advance for possible hiccups and mishaps cannot be overlooked.
Like Tim says, we don't buy car insurance after we have an accident. Instead of investing time and money into patching up mistakes or setbacks after the fact, preventing them can be achieved by having a backup packaging partner on call to get your orders out on schedule. Big retailers like Wal-Mart and Whole Foods won't care about internal problems that are causing delays. They want your inventory on their shelves, on time, without hassle.
Tim says he reached out to StandUpPouches.net — his number two supplier — after a sizable order through his existing supplier arrived to him a week later than expected. He learned his previous packaging partner was sold to a private equity group and was under new management, causing delays in getting his inventory delivered on time. He mentions that StandUpPouches.net didn't charge him any extra fees for getting new packaging shipped since he already invested a substantial amount into packaging his product through his previous supplier. The quality, he says, is identical to his current packaging after making the switch, and neither his customers nor retailers noticed a difference.
When your flexible retail packaging partner is making too many mistakes in a row, putting your faith in your backup suppliier can save your company — and brand reputation — tremendously. Tim says he eventually decided to make StandUpPouches.net his primary packaging source, rather than his number two, because he was impressed with the team's ability to hold his inventory plus an emergency safety stock in the instance of a sudden order. At StandUpPouches.net, we pride ourselves on being the "number two" supplier when the going gets tough and problems arise with customers' existing packaging partners.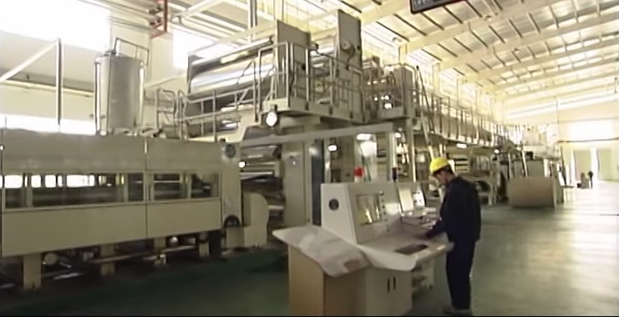 Related Posts: