Companies and individuals alike have fears and concerns buying products and shipping from China — and rightfully so. The concept of free or low-cost packaging shipping can be enticing, but this generally means cutting corners to deliver the cheapest options available. The effect can be dramatic — not to mention expensive. Low shipping costs cause your precious cargo to be delivered in the cheapest possible way, resulting in lost items, damaged goods and hundreds or even thousands of dollars wasted.
Smart companies know the value of a trusted partner who not only cares about their products, but also truly understands how to produce and ship them properly. ABC Packaging Direct found a solution by teaming up with OIA Global, an established third party provider that offers creative and efficient logistics solutions.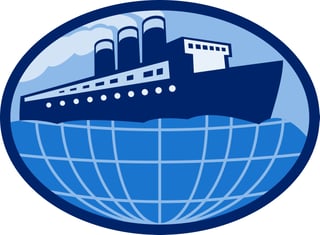 What makes OIA Global stand out from the crowd is its approach to the customer service aspect of logistics and its deep understanding of what retail clients are truly looking for in an international service provider. Bill Yankow, Director of Eastern USA Operations at OIA Global, explains the company has a strong focus on taking the unknown variable out of the shipping process for each and every customer.
We've had our fair share of horror stories dealing with international shipment, and one of our biggest fears concerned the location of our goods once they were ordered. Unlike our past experiences, the biggest change we've seen in partnering with OIA is the full visibility of where our product lies at every step of the shipping process.
We know the importance of quality protective packaging that keep products safe and secure, and we expect the very best for our pouches and our customers' goods. We fully believe that our customers' products deserve not only the very best packaging, but also superior care and handling at every possible moment.
Outstanding businesses should not have to settle on crushed boxes, missing items and haphazardly consolidated products. The key to avoiding these worst-case scenarios is finding someone who understands the product, views its customers as partners and keeps a careful watch on the entire supply chain.
OIA pays close attention to detail, keeping products in locked containers that are untouched until they reach their final destination. This is a company that controls its warehouses from the origin ports to the destination points and finds containers that are closest to their clients' arrival destination as possible. Together, we are committed to advocating for your company, removing the fear of the unknown and maintaining the quality of your product and product packaging every step of the way.