Today's consumers are demanding transparency and accountability from all types of products, and pet food is no exception.
Greater scrutiny over pet food ingredients, and an increasing demand for responsibility, sustainability and complete transparency from pet food manufacturers is driving change within the industry. As the consumer demand for "clean" pet food labeling evolves as a major topic within the world of pet packaging, FDA guidelines are shifting.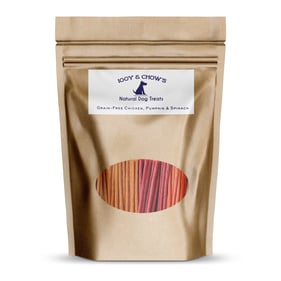 The pet food industry has been steadily working through revisions to their packaging and labeling guidelines for more than two years. The Pet Food Institute (PFI) and the Association of American Feed Officials Organization's (AAFCO) first convened a task force in 2013, after consumer research was conducted in order to influence potential new pet food labeling rules to come from the FDA. The resulting research identified several sections of pet food labels that consumers found the most confusing and led to the formation of the AAFCO Pet Food Label Modernization Working Group.
The Pet Food Label Modernization Working Group consists of four sub-groups for areas identified by the research and chosen by AAFCO for improvement: the nutritional adequacy statement, guaranteed analysis, ingredients list and safety and handling statement. Of the four groups, proposals for new treatments of the nutritional adequacy statement and guaranteed analysis are progressing swiftly.
Currently, declaring that a pet food product is "complete and balanced" requires a statement on the package (usually on the back) that the product is "formulated to meet the nutritional levels established by AAFCO feeding trials for all life stages."
Research has proven the content of these statements is confusing for most consumers, so AAFCO is currently working through a proposal to add a "graphic representation" of the statement in clearer language; the goal being to drop vague terms such as "growth" and "maintenance" from the proposed pet food labels.
Similarly, products that are not "complete and balanced" (such as treats or other supplemental pet food products) would bear a similar graphic indicating that they are for "supplemental feeding." In both cases, the required graphic would be accompanied with a statement on the back of the package.
Consumer research has also identified the terms "crude protein" and "non-required ingredients" as problematic, because they confuse consumers and harbor negative connotations. To counteract this issue, The Pet Food Label Modernization Working Group is proposing dropping the "crude" term and adding a Nutrition Facts Box similar to the one seen on human food products.
The box would be labeled "Pet Nutrition Facts" to avoid confusion with human food labels, and would include the products intended use, along with a standard reference unit and a statement about the caloric density per unit. Similar to human food packaging labels, it would also list calories by percentages among major nutrient categories such as protein, fat and carbohydrates.
Many in the pet food packaging industry are concerned about when all these changes will occur. In all likelihood, the new labeling system is still far from being approved and implemented, since changes to the safety and handling statements and the ingredients list still need to be proposed.
Final changes to all four areas of the label would also need to be voted on and accepted by AAFCO's Pet Food Committee and its board of directors. The changes would then need to be voted on by AAFCO's general membership. Finally, because of the extensive nature of the proposed changes, AAFCO would need to allow for a reasonable compliance period, possibly up to three years.
No matter when these changes in the pet packaging industry do take place, the costs to pet food companies for changing all of their product labeling and pet food marketing could be drastic and time-consuming.
Pet food brands need to be informed, now, about the potential changes to pet food packaging guidelines and should partner, now with a packaging company that can help them through the process of modifying their packaging, efficiently.
A packaging partner who can help those in the pet packaging industry obtain either applied labels or redesigned custom-printed pouches, updated in advance, will help them avoid rushing to change their packaging once the FDA releases its deadlines for updated labels.
Additional Reading: