Consumers are becoming increasingly health conscious, and their desires for more nourishing food made by companies with sustainable practices have not gone unnoticed.
From big-name restaurants to mid-market food manufacturers, we're seeing a real change in the way food is prepared and packaged. Organic ingredients are revitalizing packaged foods, giving a face-lift to certain snacks once considered "junk food." As suppliers of environmentally friendly flexible retail packaging, we're excited to see so many companies taking more a more eco-conscious approach to the goods they're offering.
Not only are customers concerned with the ingredients they're putting into their own bodies, they're also on the lookout for more healthful food options for their pets. According to Mintel, one quarter of pet owners are worried the pet food they purchase is making their animals obese. Many have expressed interest in organic diets for their critters, with millennials being the largest demographic sharing these concerns.
Mintel's research also shows pet treats are the fastest-growing segment in the industry.
As more producers of these treats emerge, we see many choosing packaging options like kraft stand up pouches made from natural materials that seal in freshness. In fact, the pet supply packaging market itself is projected to grow to more than $8 Million in the next five years. According to MarketsandMarkets, innovation in pet food products has encouraged manufactures to opt for sustainable packaging to meet consumer demand.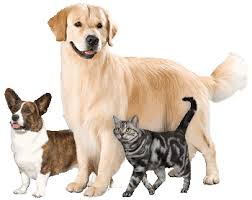 The great thing about improvements in pet food packaging, such as kraft stand up pouches, is their recyclable and landfill-friendly qualities. Just as pet owners want their furry and feathered friends to consume the safest, most natural ingredients, food-packaging suppliers, too, strive to deliver solutions that are good for the earth and animals.
The packaging material used for kraft stand up pouches is food grade and FDA-approved, so if it's good for humans, it will be good for their pets too. Bags are currently the most common packaging for pet food in the U.S., and many manufacturers are switching from bulky cans to stand up pouches for wet food. One reason for this shift is the increased humanization and ownership of pets.
As the pet supply packaging market really begins to skyrocket in the next five years, choosing healthier ingredients and sustainable packaging will be a major win-win with the millions of pet lovers around the world. Interest in natural, limited ingredient diets for pets is on the rise, and brands can let customers know they're listening by using their pet food packaging as a powerful communication tool.
(Image Source #1: sheknows.com Image Source #2 http://www.exclusivepetfood.com)
Related Posts:
http://www.standuppouches.net/blog/pet-food-packaging-oc-raw-dog-issues-recall-a-review
http://www.standuppouches.net/blog/smucker-now-in-pet-food-packaging-industry
http://www.standuppouches.net/cat-food-packaging-stand-up-pouches
http://www.standuppouches.net/Brand-Building-Your-Products/bid/95273/Packaging-Dog-Treats-In-Stand-Up-Bags