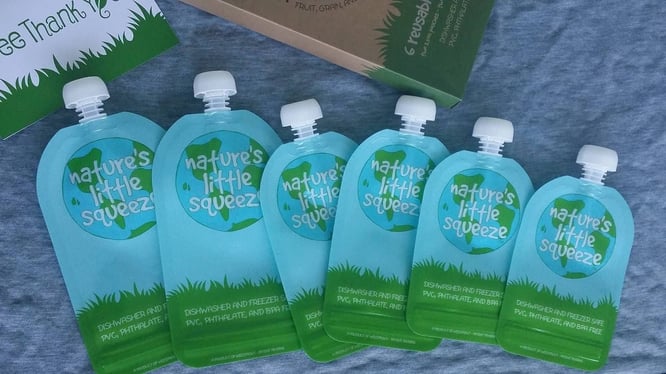 New developments are emerging every day in the world of sustainable packaging — from biodegradable containers to edible packages, brands are making great strides embracing innovative solutions that are good for the earth.
While we admire these numerous efforts, we also recognize that some of these alternatives to non-recyclable containers may not be the best options for preserving the freshness and safety of the food products inside. If the outer packaging is able to deteriorate and biodegrade, will it really work to best protect what's inside of it for an extended period of time?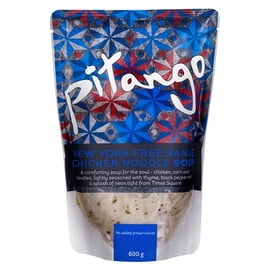 Consumers want to get the most value out of their products, which means shelf life and price are very important when they purchase items. Environmentally friendly packaging for food doesn't necessarily mean it's biodegradable or compostable — if the packaging is inexpensive to produce, fill, and ship and it's recyclable and keeps food fresher, the benefits for both producer and consumer increase. When comparing traditional rigid packaging (like cardboard boxes, plastic trays, bottles, jars, and cans) to flexible stand up pouches and vacuum seal bags, the latter lightweight options serve as a much more eco-conscious alternative to heftier options out on the market today.
Most importantly, this type of sustainable packaging is highly functional — it is resistant to punctures and breakage, and it properly safeguards a wide range of food products from leaking out, becoming prematurely spoiled or moldy, or coming in contact with harmful bacteria and other outside contaminants. Brands that make sustainability initiatives a priority in the marketing, culture, and operations as a whole will stand out on shelves by embracing new flexible packaging solutions… and the options these days are endless. Because of the unique structure of flexible pouches and flat bags, this type of packaging can be customized to best suit the shape, size, weight, temperature, and structure of the food inside without damaging the quality of the product or forcing manufactures to redevelop the goods they have perfected.
In this white paper — the second in our series on lightweighting — we've detailed three of the most innovative types of flexible, environmentally friendly packaging for food available today. Flexible refill pouches and retort pouches expertly hold and protect both shelf stable and refrigerated solid foods and liquids, offering numerous benefits to CPG brands who want to save money, reduce their carbon footprints, and offer a more realistic and functional packaging solution to both consumers and retailers.
The guide examines several case studies conducted by the Flexible Packaging Association comparing the use of flexible spouted and retort pouches to glass jars, as well as detailing the major cost, space, and fuel savings that result in lightweighting your packaging. For example, did you know 143 empty retort pouches can be shipped in the same amount of space as only eight glass jars? That's a 96 percent reduction in storage and shipping volume, meaning less fuel is required to carry products packaged in lightweight containers and the elimination of excessive warehousing fees.
Making the switch from rigid to lightweight packaging for food and beverage products is beneficial for consumers too — flexible pouches are much easier to open and re-close, they require less space in kitchen cupboards or refrigerators, they properly preserve and maintain the freshness of the product inside, and they allow manufacturers to fit more product inside the expandable container so customers get more value for their money. When flattened, these pouches also take up significantly less space in landfills and they can be recycled and turned into items like park benches and tables, which helps consumers feel good about the products they buy and the brands they devote their attention and dollars to.
(Image Sources: Mother Madness Galore, Countdown)