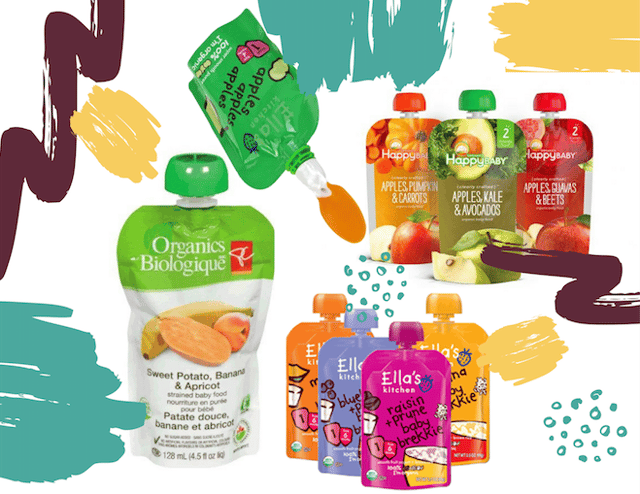 Across the globe, an increased demand for convenience and food safety has changed the way consumer products are packaged.
Millennials, now the largest and most influential spending demographic, are creating a shift in our society, due in part to many of these consumers entering the workforce, starting businesses, and becoming parents.
Time and time again, we have heard that today's customers want brands to focus on the following attributes when developing and selling their products: transparency, sustainability, storytelling, and reusability. Millennial parents, in particular, are hyper aware of these fine details communicated by the brands they purchase from because, for many consumers in this demographic, funds are tight. These shoppers want to get the most value out of their products, and they are increasingly concerned with health awareness and safety for themselves and their growing families.
Baby food packaging has become a hot topic not only for millennial parents, but also brands in the CPG market. While there are still die-hard fans of traditional rigid containers like glass jars, the majority of consumers are willing to buy from brands that embrace more economical, sustainable, and convenient forms of product packaging.
Why is packaging such a key concern? It's the one thing that shields a product from breakage and spoilage, but also safeguards it from coming in contact with harmful external elements that can make people sick. It's also the first thing shoppers see when browsing products at the retail level.
As a result of this increased attention on the safety, usability, recyclability, and value of product packaging, the food industry is embracing flexible packaging for products as an alternative — some might say "evolution" — to the classic heavy containers people are used to seeing. There are many reasons for this switch, one of which is the need for today's companies to think beyond the box to reach a new generation of consumers. Another is being able to tell their unique brand stories and educate people about their products. Flexible retail packaging has become a proven method of accomplishing these tasks and more.
But are consumers, particular parents, on board with the switch to flexible packaging, like spouted stand up pouches, for their food and beverage products? It's one thing for brands to come up with exciting new ideas, but if they don't fill a need in the market and solve their customers' problems, those innovative creations simply aren't going to be purchased.
We wanted to know how today's parents feel about spouted stand up pouches, in particular, for baby food packaging. People are generally very willing to express their opinions on the products and packaging they use for themselves, but we were curious how moms and dads feel about products developed and packaged for their young children.
By teaming up with independent research firm Cint, more than 1,000 parents were surveyed on their opinions of baby food packaging in new spouted stand up pouches.

We compiled their opinions into a new report, "From Jar to Pouch: The Evolution of Baby Food Packaging," now available to download for FREE.
The parents interviewed for this study already purchase from some of the largest baby food brands on the market today, including Beech-Nut, Gerber, Plum, and Heinz. Many of these companies still sell their products in traditional glass jars, but they are also embracing spouted stand up pouches for new flavor varieties, or to market their baby food to active parents who are often on the go.
Curious which style of baby food packaging reigns supreme among today's influential parents? Our report compares opinions on the classic glass jar with the new stand up pouch with spout… the results may surprise you!