Watch this real life sustainability example:
Challenge…consumers and retailers want eco-friendly options for their retail packaging. Biodegradable—Compostable bags are available but…they have strength and durability limitations. The barrier properties are not nearly as good as traditional retail packaging (yet).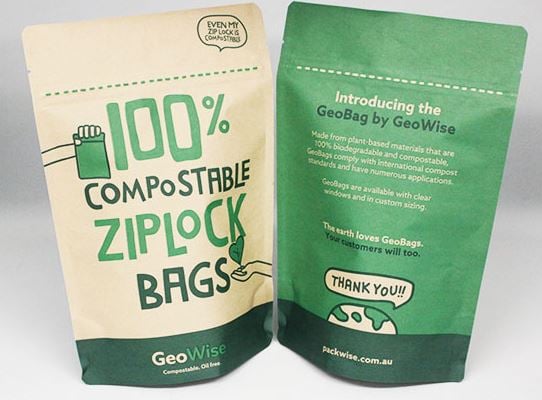 Another problem…in order to biodegrade this packaging needs to be exposed to air and sunlight. There are no "industrial size" composting facilities, so what often happens is this packaging is grouped with other disposable packaging and it's buried at landfills (because garbage stinks). Good idea, waste of money.
Here's the key thing…Sustainability and having an impact on our environment doesn't necessarily mean biodegradable or compostable. Here is an awesome example of a customer who wanted to make a difference and found a way.
Challenge:
Protein Powder…very fine powder, fluffy, takes up a lot of space
Historically retailers accepted rigid containers since consumers accepted it
See Below On How They Achieved This: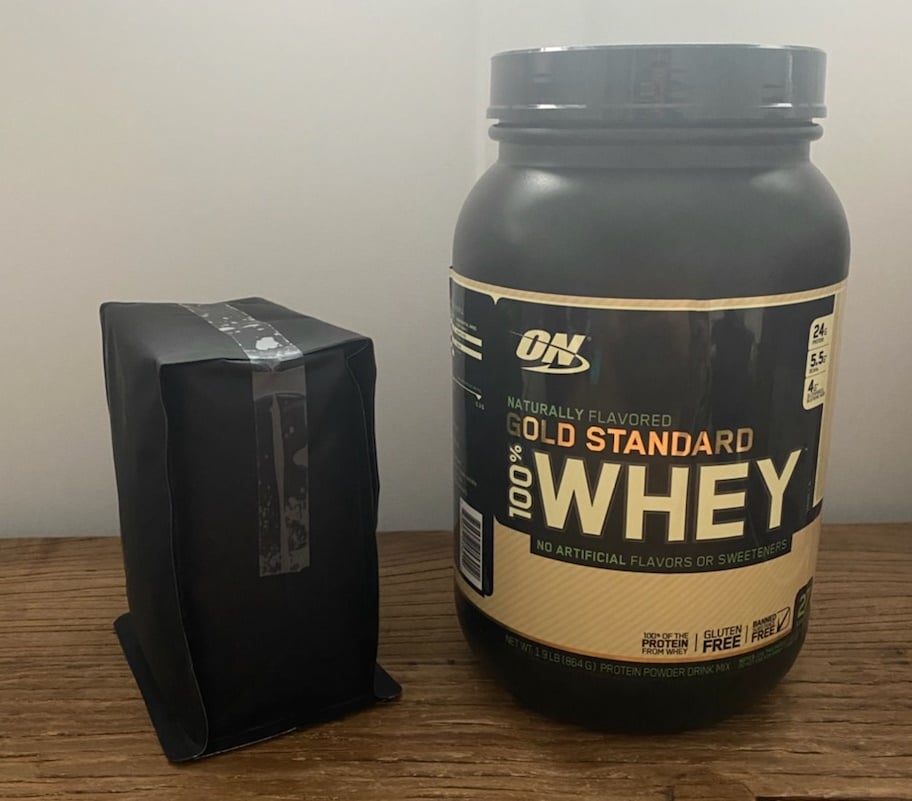 This flat bottom stand up pouch is holding the same amount as this rigid canister. The SAME.
75% Less Plastic used with flat bottom, side gusset bag
75% Less Expensive than rigid container (often more)
Ships flat, stores flat, uses less energy to produce and fuel to ship/store
NOTE, this client used the same filling equipment to fill the pouch as he did to fill the canister. What he added was a simple vibration table to get the powder to pack down and compress. This added a nominal amount of packing time. FYI...vibration table isn't necessary.
Sustainability 101…Chart Below Provides More Support: