To increase sales of their steamy, soothing beverages, more of today's tea companies are working to brand themselves as sustainable and good to the earth.
Smart brands recognize the face of today's tea drinkers is different from that of sippers in the past. A whole new generation of consumers is choosing tea over coffee, soda, and energy drinks for a more natural caffeine boost that doesn't contain harmful additives or artificial ingredients. Tea companies today need to communicate the many benefits of their herbal drinks to consumers using the right tea packaging.
Celestial Seasonings is one of the top specialty tea brands out on the market today. The company recently refreshed its tea packaging, blending its beloved heritage with more environmentally aware initiatives. The company wisely incorporated iconic characters – like the Sleepytime Bear – with a more modern de
sign and packaging that is better for the environment. The company states its tea comes in biodegradable recyclable containers, and its individual tea bags have been retooled to forego strings, staples, and individual wrappers. This is part of the brand's mission to reduce waste in landfills and use as much recyclable material as possible.
We applaud Celestial Seasonings' commitment to more environmentally friendly packaging and practices, but we're puzzled as to why the innovative brand is still using bulky, unsteady boxes for its quality teas. So many companies today still stick to the same types of packaging their industry has used for decades – and sometimes even centuries – because customers tend to associate certain containers with specific products or companies. The reality is, today's industry leaders are growing and embracing new ways to package their goods.
Companies just won't get ahead if they're not committed to in
novating and choosing the highest quality, environmentally friendly packaging.
Tea packaging has come along way over the years. Kraft stand up pouches have become the preferred choice for many of today's top brands in the beverage market because they are able to hold a large amount of the product, and more of the goods can fit on shelves at retail stores. Stand up pouches for tea packaging keep the leaves inside fresh and protected against outside elements that can compromise the flavor, aroma, and healthful benefits of the product. Organic tea brands, especially, are using kraft stand up zipper pouch bags because they help maintain a longer shelf life for the natural leaves that haven't been treated with harmful chemicals to preserve their longevity.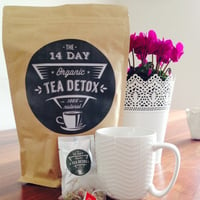 Kraft stand up pouches for tea are recyclable, landfill friendly, and they won't rip, tear, or break like traditional boxes or cartons. They can keep both loose-leaf and individually packaged tea protected and can be produced with a clear front window that shows customers exactly what the product looks like. The wide face of stand up pouches acts as the perfect surface for your company's branding and designs that reflect its sustainable values and practices.
This type of tea packaging is made of multiple laminated layers that won't wear down from natural oils that give tea leaves such a smooth flavor and finish.
If brands really want to commit to creating more natural products with packaging that is good for the planet, choosing kraft stand up zipper pouches is an excellent solution. It keeps tea protected and results in less waste than boxes or heavy tin cans. Leading tea companies are choosing packaging that best maintains the freshness and quality of their product while reducing their impact on the environment. Committing to being an eco-conscious brand absolutely starts with your product packaging. It's the initial way you can begin a conversation and relationship with customers and really make your sustainable message heard.
(Image Sources: Harmony Herbals, Organic Tea Detox)