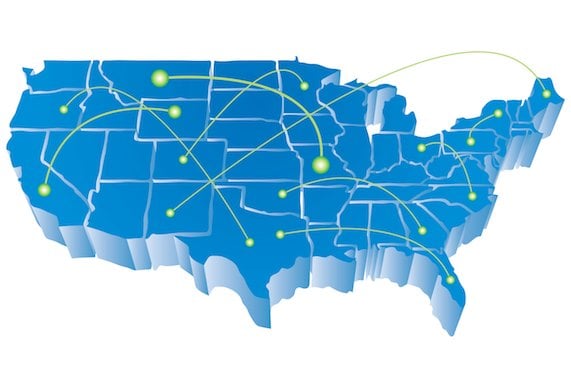 We're seeing more of today's manufacturers changing up their product offerings and production procedures to reduce their carbon footprint.
Companies know in order to stay competitive, they've got to listen to customers and determine what value they can provide with their product offerings. Consumers these days want to purchase from companies that care about the earth and address environmental concerns. Manufacturers may do everything they can to ensure they're maintaining sustainability initiatives in the production of their goods, but how can they be sure their retail packaging supplier is doing the same?

Shipping, handling and wait times are understandable concerns companies need their packaging supplier to address. The right supplier will partner with your brand to determine the best options for your needs and provide clear, honest information about the options you can consider. Great suppliers will work to maintain the same eco-friendly practices your brand upholds.
We can't stress enough how important it is to handle your flexible retail packaging in house (with the right partner) instead of dealing with a co-packer. This is the only way you can guarantee your sustainability practices are upheld in all steps necessary to get your product on the shelves.
When ordering product packaging from a supplier like ABC Packaging Direct, companies have the choice to receive their stand up pouches via air or sea/ground. West Coast ports are even taking new measures to reduce emissions and enact new environmental initiatives to cut back on pollutants and greenhouse gases.
The great thing about choosing flexible retail packaging and working with an eco-minded supplier is that this style of container has much less of an impact on the earth than large, heavy boxes or bottles.
This means less fuel burned, and because flexible retail packaging is only transported with like items, companies can be sure the products will be protected from outside contaminants.
Partnering with a flexible retail supplier that cares about the integrity of your brand is absolutely essential. Depending on warehouses to handle your packaging needs just isn't going to cut it into today's competitive marketplace. If sustainability and cost-effective solutions are important to you, flexible retail packaging is your best bet. Learn more about our air and sea/ground shipping options and practices to determine which is best for your brand and product's needs.

Did you know leading online retailer Amazon 6,000 trucks and 32 planes to get packages to its Prime members in the U.S. last year? Understandable, environmental concerns about all of this product packaging impacted both the retailer and its customers. As a result, Amazon switched from rigid boxes to padded mailers for many of the products it ships out.
Most companies that deal with consumer products are barely getting by. Their
margins are being squeezed like never before and retailers are not letting up. We
have pioneered a proven process to rethink their packaging and supply chain.
Customers find on average a 10-30% cost savings and an edge like Amazon has.
Related Posts: