Thanks to technological advancements and rapid product launches, new trends are sweeping the food and beverage industry.
Changing consumer habits are having a major impact on what and how producers are manufacturing and packaging their foods. Today's shoppers are influenced by more in-depth news coverage of the ingredients inside the products they consume, along with heightened exposure of the practices and procedures of big-name companies. Consumers' lifestyles are also changing in our past-faced world, and food and beverage companies must pay close attention to how this impacts sales of their products.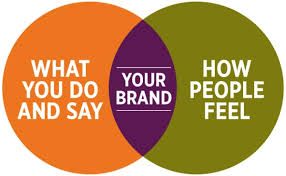 (Image Source: http://www.brandingstrategyinsider.com/)
Retail stores are shifting their strategies to enhance the customer experience and increase sales of their goods as well. "The aisle is the new shelf," says Dean Balan, head of Fastraqq, Inc., and stores are helping to drive impulse purchases through the strategic locations of the in-store products. Retailers are taking advantage of horizontal space in their aisles and placing products throughout the store so they are able to sell to customers from various locations. Shoppers are moving quickly, and catching their attention is more important than ever.
Retail packaging designers and marketers must take a cue from merchandisers' tactics, using shopper behavior and changing customer dynamics to get eyes on their products. Companies must convey a certain attitude in their branding to maintain a competitive edge in a crowded marketplace. The best way to do this is through the structure and design of flexible retail packaging.
Partnering with a flexible retail packaging supplier who will provide stand up pouches, flat bottom stand bag, and other modern and structurally sound packages is absolutely essential. The right supplier will have a graphics department or work closely with one to suit the individual needs of your company and give your product the presentation it deserves.
We can't stress how important it is for today's company's to handle their packaging needs in house. You just can't rely on a co-packer or outside manufacturer to keep your products secure and branded in quality containers. Developing a close working relationship with a supplier will help your company best communicate what the brand is really all about.
Stand up pouches and other flexile retail packaging simply make branding food easier. This helps companies best communicate their values and lifestyles, along with all the time and detail that has gone into the creation of their product. As Balan points out, the intersection of health, nutrition, taste, and lightness are shaking up industry, and both producers and packaging suppliers must keep their finger on the pulse of the latest trends and consumer demands.
There is no better way to communicate that you are really listening to customers than by using flexible packaging to deliver that message loud and clear. As retail stores change up their strategies to get customers moving and buying products at lightning speed, food and beverage companies must be able to grab and hold their attention quickly. Working closely with a trusted flexible retail packaging supplier can help your team stay apprised of the latest consumer trends and present your product in the very best light.