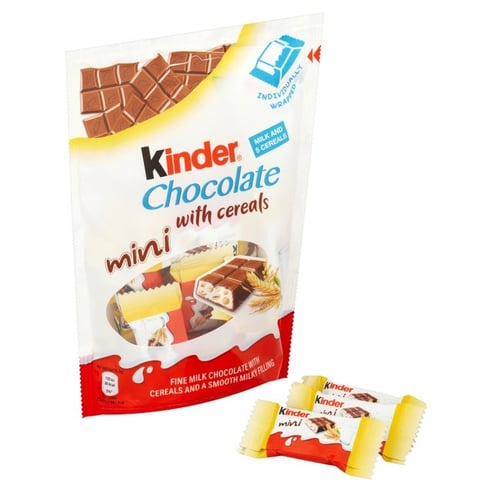 Ah, chocolate. Who doesn't love this rich, sweet delicacy?
We work with many candy brands that seek out flexible packaging options to best preserve the flavor, freshness, and quality of their candy bars and bite-size sweets.
While many types of stand up pouches for chocolate will work to preserve the structure of this type of candy, flexible packaging can be produced with a wide range of sizes, shapes, structures, and finishes... and the options can seem overwhelming.
A customer recently asked, "Which type (HDPE/LDPE/LLDP/HLDP) of material is suitable for packaging of chocolates?"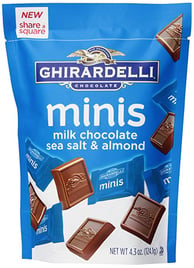 I commend this entrepreneur for reaching out at this stage in the process. It's always a wise idea to ask as many questions as possible and receive as much relevant information as you can about your chocolate packaging before you place a large order. We always recommend requesting free samples of our pouches and testing them with your product to see which works best. The reason is that every product is unique, and not all stand up pouches for chocolate are going to be the best fit for your individual product and needs.
The reason for this depends a lot on the size, formulation, and appropriate temperature required for your chocolate. It also depends on how you want to visually present your product to customers. Many candy brands prefer to use all-clear packaging, or order stand up pouches for chocolate that contain a clear window, so they can show off the product and draw people in. This is especially true for chocolate that is molded into fun shapes or is individually wrapped. Transparency helps build trusting relationships with customers, after all.
However, some brands choose to go with opaque pouches to help block out light and UV rays. Others select chocolate packaging that isn't transparent because they want to have more room to custom print their logos, graphics, nutrition content, storytelling text, and certifications on the outside of the package. No matter which route you choose, finding the material structure that's right for your individual product and goals is important to consider in the early stages of getting your chocolate out on the market.
Here's my advice:
If you choose a clear film finish (or a bag with a clear window) for your stand up pouches for chocolate, a PET and LLDPE (linear low density polyethylene) will be the best selection.
If an opaque finish is preferred, metalized film or mylar, along with LLDPE, is acceptable.
Your packaging supplier/project manager will want to gather as much information about your particular situation and product to best determine which specific pouch is the best option. If you're interested in customized chocolate packaging, fill out this form to get started. This will help our team quickly learn more about your product to determine which material structure is the best fit for you and your brand.
Interested in seeing our film specs? Download here: Film Specs
(Image Sources: Ocado, Amazon)