Candy and Chocolate Packaging that's as Sweet as Your Product
Stand Up Pouches that Keep Your Treats Tasty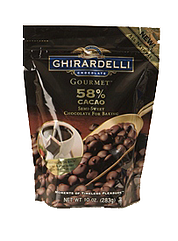 Candy and chocolate are special treats with special packaging requirements. To make sure that your customers get the goodies they deserve, your products' packaging must withstand the wear and tear of shipping, storage, delivery, and shelving. Candy and chocolate have many natural enemies – punctures, moisture, temperature, odors, and more – so packaging that protects is absolutely critical.
We understand what it takes to make exceptional chocolate and candy packaging. By using multiple layers of barrier film, diverse materials from Mylar to foil, and features like zipper tops, hang holes, tear notches, and gas release valves, we guarantee that your treats stay tasty.
Custom Packaging for Mouth-Watering Results
In a crowded market like candy and chocolate, it's imperative that your packaging is as enticing as the treats that it protects. With StandUpPouches.net, you can design the perfect package for your product. Choose from a wide range of sizes and styles, then use your own artwork or work with our graphic design team to come up with a personalized bag that showcases your unique sweets. Need packaging fast? Start with plain stock packaging from our online store.
No matter which style you choose, we'll help you create chocolate and candy packaging that delivers a delicious product and definite results. From individually wrapped candies to bulk chocolate, your stand up pouches will make mouths water and profits grow.