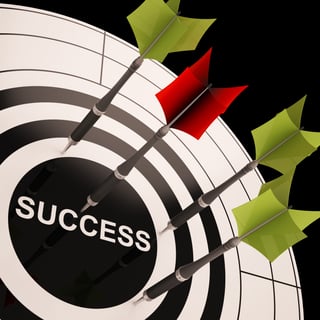 We all know the top dogs in a variety of markets have retail packaging down pat. They've tapped into their target customer and efficiently grasped their wants, needs, and expectations from their product.
Luxury brands have successfully dominated their markets, and they've seemingly gotten every detail figured out, right down to their packaging presentation.
And that's why marketers have a lot to learn about luxury brands and how they package their products. While every premiere company has its own customer base and unique product, we can learn how to use luxury brands to influence our own packaging and connect to our customers.
Sophistication Sells
Sophisticated packaging makes your company look pulled together. It sends a message to your customers that you are on top of your game. And when you're on top of your game, a devoted customer base is sure to follow.
So, what exactly is sophisticated retail packaging, and how can you borrow this look and feel for your own brand?
Sophisticated protective packaging is the type of packaging that can resonate to a wide audience. After all, the definition of sophistication is essentially worldly.
And unsurprisingly, many luxury brands are international and appeal to a variety of different cultures.
A coincidence? I think not.
It might feel difficult to satisfy your own native customer with your packaging, let alone customers from other countries that seem worlds away. But there's no denying that sophistication sells, and opening your packaging design to higher levels of sophistication can literally help you take over the world.
The first step for transforming your packaging from sad to sophisticated is by grasping the psychology of color. Even if your customers speak different languages, color resonates with the human psyche and evokes emotion all over the world.
We've posted before about the impact of color on packaging, but silver and gold seem to be popular amongst luxury brands. For example, silver is primarily used with Apple, and Godiva chocolate uses gold or brown with gold accents.
Picking the right color can easily take your product packaging from lackluster to luxurious.
Product Packaging Is An Investment
Luxury brands don't take packaging lightly. While many companies focus on packaging on the cheap and producing at high quantities, that's not the strategy of well-known luxury brands.
Luxury brands invest in their retail packaging almost as if it's part of the product. They deeply understand the value of presentation and what it means to showcase their products.
But this doesn't mean that you have to dump loads of money into it. You can still get the look and feel of luxury products without breaking the bank.
Once again, the idea goes back to color selection. But beyond colors, another selection to keep in mind is the quality of your protective packaging.
Quality speaks volumes, especially in terms of luxury. Do you think Apple would release a product package that looks like it cost 2 cents to make—even if it really did only cost 2 cents? Probably not.
So, how do you get the look and feel of luxury when you don't have deep pockets like Apple? One answer lies within custom stand up bags. You can design your bag to look like it cost a million bucks, even though the truth is that you actually saved money.
Luckily, the process of designing custom stand up bags is a snap. You can get started by using awesome, innovative tools such as Make My Pouch. The tool allows you to get an ultra realistic image of what your potential custom stand up bags will look like, and you can control your design elements down to the very last detail.
And by implementing multiple barrier layers, your stand up bag will stand up straight on the shelf. You'll capture the attention of customers and make them feel as if they hit the lottery by discovering your product.
Always Strive For Growth And Progression
If you haven't noticed, many of the luxury brands are constantly innovating. Not only are they bringing out new products on a regular basis, but they also change their retail packaging from time to time.
Keep in mind that these packaging progressions aren't necessarily design overhauls—they're tweaks to make their packaging work better and serve more purposes.
The good news is that you can easily achieve growth and progression through your protective packaging, even if you aren't a luxury brand.
The trick is to consistently evaluate the functioning of your packaging and learn how it's serving your customers. But beyond that, you need to be able to innovate so you can make your protective packaging perform better with every passing upgrade.
To evaluate your packaging's current functioning levels, consider the needs of your ideal customer. How can you make their lives easier with your packaging? Are you able to add any features that streamline their experience with your brand?
Some easy ways to make progress with your packaging is by adding convenience elements such as zipper features, perforated tear notches and even pour spouts when necessary. If you're currently using a zip lock closure, upgrading to a re-sealable zipper can make your product appear more valuable and expensive.
Another easy way to give your packaging a lift (literally) is to add hang holes that you can hang above the shelves. This will put your product at eye level with customers, making your packaging extra easy to access in the store aisle.
The Power Of Luxury Lies In Perception
When it comes to luxury in retail packaging, it's all about the power of perception. You don't have to have millions in your marketing budget to make your packaging look good as gold.
Consult a packaging professional and discover how you can achieve the look of luxury for any brand in any niche.
RELATED POSTS:
http://www.standuppouches.net/blog/how-custom-stand-up-bags-can-influence-buyer-decisions
http://www.standuppouches.net/blog/packaging-power-and-stand-up-pouches
http://www.standuppouches.net/blog/flexible-retail-packaging-market-continues-upward-growth