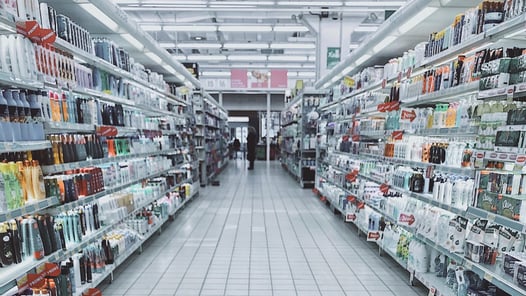 It's easy for a seemingly simple discussion about packaging suppliers to snowball into a broader debate on price point vs. quality (Margins are everything! You get what you pay for!). For this reason, any packaging brokers who are preparing to compare packaging suppliers should start with some clear goalposts.
Every business uses its packaging to serve multiple needs. On the one hand, your client needs to protect their product (and bottom line) with a reliable, cost-effective package. On the other, a compelling package is their most visible and immediate marketing tool. Consumers will respond to printed messages or images that resonate, of course, but also to the shape and style of the package, how they perceive the package's materials and any obvious value-added functions of the packaging. So start by asking your client and your own team these questions:
How much budget will we devote to packaging suppliers, per unit?
How large of an order do we intend to place?
Does the product's audience care about the environment?
How much protection does the product need?
Could the packaging serve any additional purpose or convenience for the consumer?
Are we looking for a very brand-customized or unique design?
If you've got solid answers to these questions, you're starting on the right foot. Now go the distance and identify the best packaging suppliers by comparing them with this checklist:
Checklist For Comparing Packaging Suppliers
Attractive Minimum Order Quantity (MOQ)
Your client may incur large storage costs if they're required to place orders far larger than their current inventory needs. The best bet is to focus on product packaging suppliers with low MOQs. This means lower investment, less risk, and the chance to try out promotional, temporary, or seasonal designs.
Environmentally responsible packaging can come in many forms. Do your clients want biodegradable or compostable packaging? This is a very green approach, but also threatens to reduce the reliability of the packaging or the lifespan of the product on shelves, so it needs to be for the right product. How about sustainable or recyclable packaging? Or perhaps plastic packaging that has a low environmental impact, like flexible packaging that ships and disposes flat? McKinsey reports that packaging materials are the "green premium" that consumers are most willing to splurge for. See what the supplier has available, and if it fits your needs.
Outstanding Communication
Price isn't everything. No matter how much of a "deal" you're getting, no custom packaging suppliers are worth the stress of delayed responses, long turnaround times, and miscommunications. How do you get in touch with the supplier? Do they have a chatbot or live chat on their website? A phone number for direct calls? Will you have a consistent, designated point of contact? Is the company fluent in your preferred language? Are they responsive to outreach in a timely manner?
This is obvious, but it takes more than the supplier's word. You need proof. Ask the supplier for samples. Look for certifications. Check testimonials.
Your packaging suppliers should not only have all of the options you need, but have everything in stock (unless you're interested in unique designs from custom packaging suppliers). No client can wait for the right solution, but food packaging suppliers in particular must be timely, as these products will spoil and cost clients even more money if not reliably packaged and sold on time.
Price matters, but it's not everything. Is a higher price point worth the jump you'll receive in quality and service? Good service and reliable lead times can effectively save you money in the long run. Also consider whether plastic packaging suppliers have options that will cost less to produce and save you money (like stand up pouches from flexible packaging suppliers).
Rock-Solid Lead Time and Delivery Guarantee
Even brief delays can be costly. There's no sense in working with packaging suppliers that make you sit on your hands. Only consider suppliers that have a world-class track record for fast, reliable deliveries (and clear advance notice of expected lead times and delivery dates). The more transparency the better.
Don't Be Discouraged
Sourcing and coordinating packaging for your clients, especially if you're using a wide network of suppliers, is a daunting task. Consider consolidating your list and working with a versatile supplier that has both domestic and overseas factories in addition to 30+ years of successful industry experience. Stand Up Pouches, an ABC Packaging Direct company, knows what it takes to maximize the ROI on your packaging with a US-based team in conjunction with overseas offices in multiple countries. Contact us today to take advantage of our long track record of success.