When a business has a new product ready to distribute to consumers, teamwork and strong working relationships are crucial to ensure a successful execution of the project.
Nearly all CPG companies will work with a contract manufacturer at some point, but those that succeed find the right partner that is able to complete both large-scale and one-off jobs while maintaining the same high level of quality throughout the entire production.
Few understand the ins and outs of contract packaging and manufacturing better than Joe Hanni, president and CEO of PS Seasoning & Spices. Hanni sat down with David Marinac in a brand new, on-demand webinar to share expert tips from the top and reveal insider secrets on getting the most out of your contract manufacturer. The worst thing a co-manufacturer can do, Hanni explains, is not deliver on initial orders. It is vital that brands become familiar with their manufacturing partner's weaknesses and strengths early on in the process and devote time to assessing how well they match both their company's goals and customer's expectations.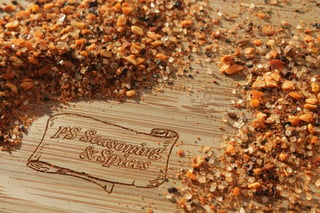 At PS Seasoning & Spices, food brands can hand off their formula and ask Hanni's company to produce and pack it, or they can develop only an initial concept, and PS's team will create a unique flavor profile to meet the specific needs of their product. With more than 3,000 seasoning blends in its arsenal, PS is equipped to create new products and blends for brands in the business of sausage making, barbecue, culinary, and more.
Contract manufacturers like PS are successful because of their constant investment in developing new items that can be sold both to consumers and food distributors alike. If there's an issue, Hanni says, co-manufacturers shouldn't blame their partners but rather look at their own machines and operations to determine how to make the process smoother. Effective communication and explicit coverage of all necessary requirements between companies and their contract manufacturers will result in happier customers all the way down the line.
In this free webinar, you will learn from Hanni the nine essential qualities of a good contract manufacturer and how to determine which partner is right for your brand.
You will gain insightful takeaways, such as "if it's not in writing, it doesn't exist," from an esteemed veteran of the food and manufacturing industry. No registration is required to attend the virtual webinar, so you can tune in on your own time. This is the perfect resource for company leaders, and their teams, to gain knowledge and inside information for the betterment of their brand equity and customer satisfaction.