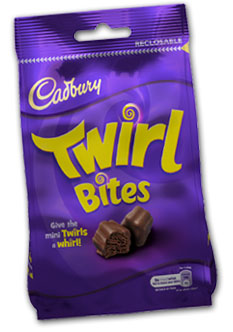 The cost of doing business is dependent on many things, some of which (e.g., price of fuel or other energy) are generally beyond your control. There are others you do have control over. One such factor is packaging. Depending on the particular product(s) you sell, you have a wide variety of packaging options, each with its own pros, cons, and price. Knowing a thing or two about packaging, we believe that the best packaging for most products is a printed flexible bag. Of course, best usually also means most expensive. Usually. So the question is, can you afford the cost of a printed flexible bag versus other types of packaging such as corrugated boxes, folding cartons, glass or rigid plastic jars, and even tin canisters.

When looking for the answer, the first thing to remember is that what you pay may not accurately reflect all of the costs associated with product packaging. Here are some things you might want to consider when determining the true cost of any type of packaging.

Production costs. Is the manufacturing process efficient? Printed flexible bags such as stand up pouches, spouted pouches for liquids, even flat barrier bags or pillow pouches, are produced by laminating together multiple layers of scientifically-formulated film. Each layer is designed to serve a purpose whether that is strength or puncture or moisture protection, and let's not forget the most important layer, the printed layer. The amount of time and energy required to produce thin layers of film versus glass and plastic jars for example is incredible.

Materials costs. Although made of multiple film layers, certain flexible packaging styles like a flat bottom flexible box bag actually requires up to 12 percent less material to make than other bag packaging. Perhaps more impressive (and cost-effective!) is the fact that flexible packaging is truly protective packaging, so to speak, one requiring no additional inner liner or outer box, bag, carton, or other container. This eliminates the costs of manufacturing and/or storing extra packaging materials.
Other Energy Costs. Believe it or not, this is perhaps the greatest area of hidden packaging costs and, as a result, the area for greatest potential savings. Printed flexible packaging achieves those savings because they weigh less (made with less material, remember?) and, as a result, consume less fuel per unit to produce/ship them. In addition, because no material other than that used to manufacture the bag itself is used, there is no energy consumed in the making or shipping of the bag.
Waste. As we mentioned, printed flexible packaging is incredibly strong, making it suitable for most food, beverage and retail products that require packaging. These bags are likely to withstand most of the rigors of shipping or handling by store personnel or even the consumer. This means that fewer bags are likely to become damaged which, in turn, means fewer returns. Not only are returns costly in the short-term, they can have long lasting effects in that they generate customer dissatisfaction. Flexible retail packaging is intended to last longer than the products they contain, something people don't really think about when they're making their purchasing decision. Oh, and speaking of waste, printed flexible packaging is recyclable and landfill friendly.

Marketing and Brand Identification. Marketing and branding are the essentially flip sides to the same coin. Given that store shelves are the final opportunity for your products to make an impression, it's wise to look at whether printed flexible bags can be cost-effective as marketing tools. We're here to tell you yes, yes they can. The unique design of these bags yields wide front and back panels that easily accommodate your labels, custom printing in up to 10 colors, the use of clear and/or opaque film to create the pouch barrier, and any combination of these features. As a result, flexible retail packaging stands out on the shelf and, as a result, stands out from competing packaging types.

Convenience and customer satisfaction. Aside from quality, the product characteristic most important to many consumers (more so even than price) is convenience. Printed flexible retail packaging is incredibly convenient to use. As mentioned, many styles stand up and they store easily in the garage, the hall closet, kitchen cupboard, the refrigerator, RV or even a picnic basket. Optional tear notches make them easy to open and zip lock closures help to seal in flavor, freshness, nutritional value or chemical properties, as the case may be. For liquid products, pour spouts and resealable caps are sure to please your customers. And as we know, pleased customers are satisfied customers and satisfied customers are just another marketing tool that help build a strong brand.
Printed Flexible Packaging (depending on the size and quantity...$.08 cents to $.18 cents)
Printed Folding Cartons and Boxes ($.15 to $.35 cents)
Glass Jars and Plastic Containers ($.45 to $65 cents)
At the outset we asked whether you could afford flexible bags to meet your packaging needs. We suggest that you can't afford not to.