Brand building is big. Very big. In fact, without solid brand recognition, no amount of quality and competitive pricing is likely to ensure the success of your health food products. Of course, you know this. But did you know that packaging can be an integral part of brand building, that the right health food packaging can (and, we suggest, should) be part of your comprehensive marketing strategy? It's true. As leaders in the packaging industry, we know a little something about this topic, so here's what we think you need to know for you to determine which is the best health food packaging for building your brand.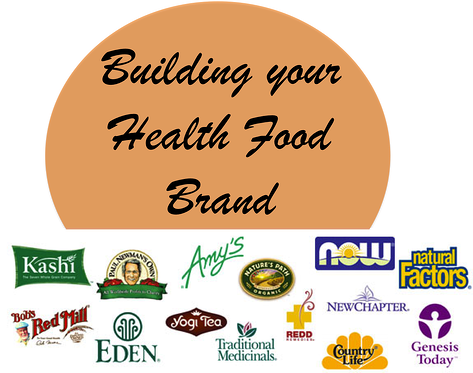 First, let's talk about how the right health food packaging can increase positive brand recognition in general terms. First and foremost, if your flexible retail packaging doesn't do at least an adequate job of protecting your product line, there's no need to discuss the subject any further. You'll be too busy reviewing your tepid sales figures. Given the evolution of marketing in response to the particular tastes, eccentricities, demands and even diminishing attention spans of consumers, your packaging can play an important role in building brand identification by distinguishing your products from those of your competitors. Here, then, are the things to remember when evaluating which choice is the best health food packaging for building your brand.
Strength. As we already mentioned, your packaging must protect your products. This is one area in where the right barrier bags for health food can excel. Whether it be in the form of stand up pouches, side gusset stand up bags, flat bottom barrier bags, or any of the other available varieties, when it comes to strength, flexible retail packaging is the best health food packaging for building your brand. Constructed from multiple layers of scientifically-formulated, durable film that have been laminated together, this form of packaging will protect your health food product line from vapor, odor, moisture, pests, light, and/or air, depending on the specific nature of the contents.
Safety. Because the film is FDA approved, food grade material, this packaging choice will give your customers the peace of mind that comes from knowing that your products are healthy and your packages are safe.
Shelf life. You're hungry and there's only one thing that will satisfy that craving. You reach for the package, you open it and...the very thing you're looking forward to eating is inedible; it might be stale, it might be worse. Another reason that flexible retail packaging is the best health food packaging for building your brand is because the design and construction seals in freshness, flavor, aroma, and nutritional content. Optional zip lock closures ensure a long and healthy shelf life for dry food and mixes. Pour spouts and resealable caps perform the same function for juices and other liquid products such as olive oil, vinegar, etc.
Convenience. Product convenience is obviously something that impacts customer satisfaction (the foundation on which the solid reputation of a brand is built). What is not quite as obvious (at least not until it becomes painfully so), is the convenience of health food packaging. The zip lock closures, pour spouts, and resealable caps we've already mentioned are all among the reasons that flexible retail packaging is the best health food packaging for building your brand. Further convenience is provided by the fact that because it is, in fact, flexible, this packaging is easy to store just about anywhere, whether it be the kitchen cupboard, refrigerator/freezer, or a picnic basket or beach cooler. And optional tear notches enable simple, mess-free opening.
Branding your brand. Look at your current health food packaging. What does it say about your company, your products, your brand? If you consider that an estimated 50% of all customers are still undecided about what to purchase by the time they get to the store aisle, you'll understand why packaging appearance is so important. Flexible retail packaging offers you several options for making that all-important impression on those undecided consumers and convert them into your customers. Our packaging is suitable for:
Affixing your product labels or other company/promotional stickers.
Printing in up to 10 colors customized to your exact specifications.
The choice of opaque or transparent film or even a combination of the two.
The option of ordering the insertion of a clear "window" into the packaging barrier.
Any combination of the above.
In short, flexible retail packaging permits you to customize your brand in the manner you feel best demonstrates what your company and its products are all about.
Consumer personalities. Many consumers today base their purchasing decisions on more than just price, quality, even the other factors we've listed thus far. Many also consider the social and environmental impact of the products they buy. For those individuals, flexible retail packaging is indeed the best health food packaging for solidifying your brand's identity. Our packaging is recyclable. For those consumers that don't recycle (which, unfortunately, is the majority), most flexible retail packaging takes up very little space in landfills (often no more than an empty shipping envelope).
Additionally, although flexible retail packaging is constructed from multiple film layers, certain styles can actually requires up to 15 percent less material than most other bag packaging while holding more in volume. This means that each bag weighs less and, therefore, requires less fuel per unit to ship.
We've talked about the strength of this type of health food packaging. Well, that factor has an environmentally friendly impact as well. Because each it is strong, durable and, in most instances, puncture-resistant, flexible barrier bags require no supplemental packaging such as an inner liner or outer box, bag, or other container. This eliminates the need for the consumption of materials or energy normally associated with the manufacture, production, storage and/or disposal of extra packaging because there isn't any (and it also reduces your costs).
As you can see, packaging can play a significant role in bolstering your brand identification. And flexible retail packaging may be the best health food packaging for building your brand.