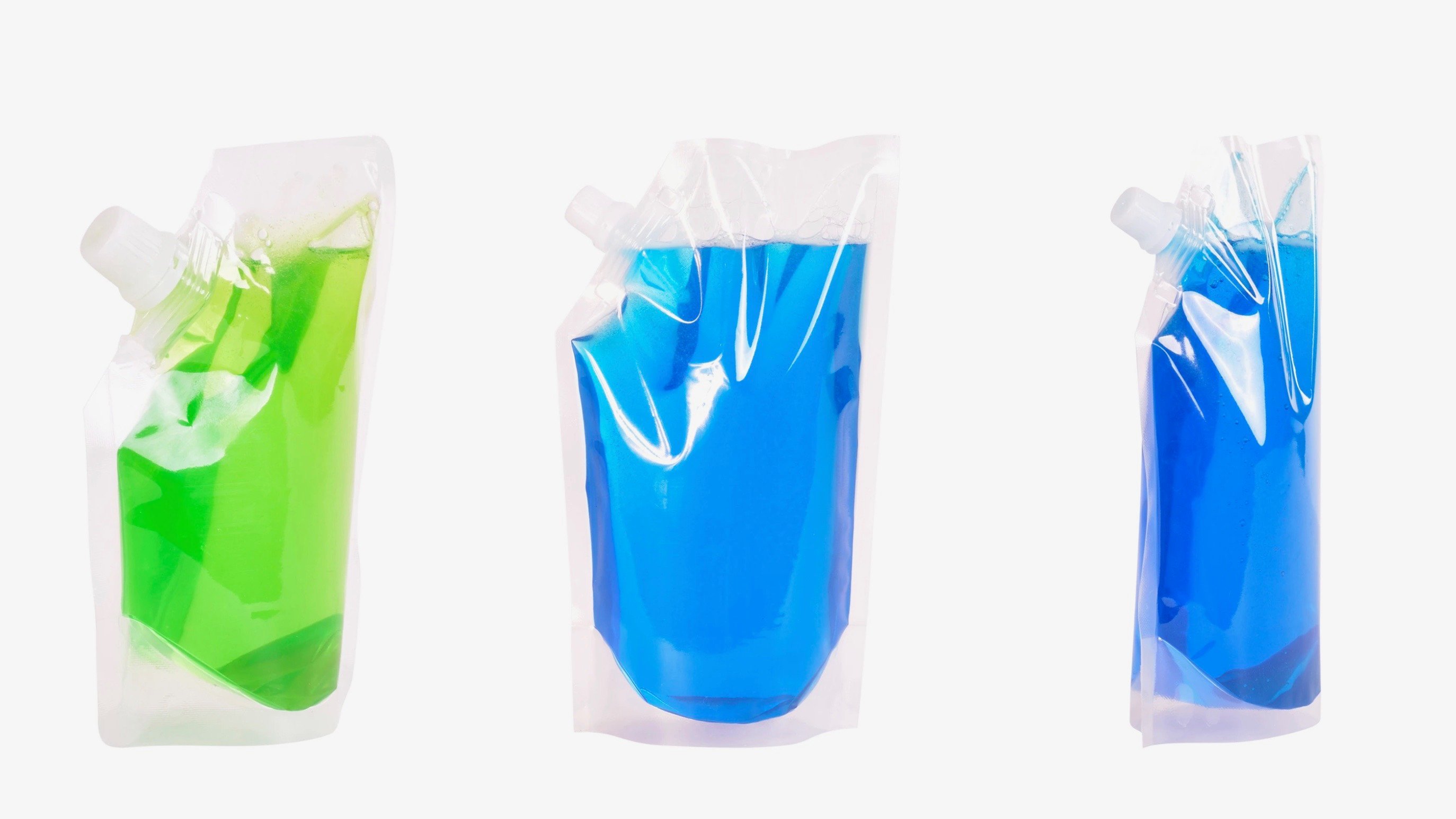 Spouted stand up pouches have been unsung heroes in the aisle for the last few years, but the tune is changing. Retail brands, stores, packaging resellers, and distributors are finally waking up to the enormous financial and logistical benefits of flexible spout packaging for powders, liquids, foods, and other consumer products.
There are simply too many advantages to ignore with packaging that ships flat, stores flat, and costs half as much to produce — not to mention the reduction in waste. Each of the flat-disposing spouted stand up pouches you sell keeps a rigid and clunky jug, can, box, or bottle from taking up space in a landfill.
If you haven't taken a look at spouted stand up pouches for your product yet, consider the possibilities:
Ship 10,000 Flat Pouches Per Pallet
How many more pallets are you willing to move to get all those multi-gallon buckets to wherever you need them? Forget the days of trying to jigsaw 25 buckets onto a pallet. Spouted stand up pouches are robust and can use a much larger form factor than a lot of people think. There are pouches out there that hold 5 gallons of concrete mix.
Because pouches ship flat, you can get all of your packaging to the factory in one trip with minimal shipping costs compared to cumbersome cans, boxes, buckets and other large, rigid containers that take up a ton of empty space.
Store Them All in the Closet
Flexible packaging is an incredible space saver in your back room or warehouse. A huge inventory of rigid packaging materials just takes up floor space, and space is costly when you could be using it for better things than empty packages. Spouted pouches let you store all of your empty packaging in flat, efficient stacks that will minimize the needed storage space — or allow you to stock so many that you don't need to make another purchase for a long, long time.
Pay 50% Less For a Better Product
There's no way around it: spouted stand up pouches cost less to produce than rigid containers, and it isn't close. Why keep spending twice as much for a less efficient, space-hogging packaging format? Not only do spouted pouches cost less to manufacture, but they'll make you stand out on the shelf, too. You'll reap financial rewards both up front and in the aisle when you're catching consumers' eyes with a flashy, convenient stand up pouch that's been digitally printed, edge-to-edge, with colorful branding.
It's official. Spouted stand up pouches are absolutely loaded with space and cost-saving advantages. Consider a spouted pouch for any liquid, powder, or granular product that can be dispensed in a pouring fashion. We've seen all manner of goods packaged in this format: salt, sugar, protein powders, beverages, kitty litter, sauces, syrups, soaps, detergents, you name it. All of these products are already seeing movement towards flexible packaging that keeps your margins healthy and provides value-added convenience from the supply chain to the consumer's hands.
Talk to us at Stand Up Pouches, an ABC Packaging company, to learn more about how something as simple as a spouted pouch could eliminate all those packaging headaches. It's easy to make the switch. Stop pouring money down the drain and make the call today.