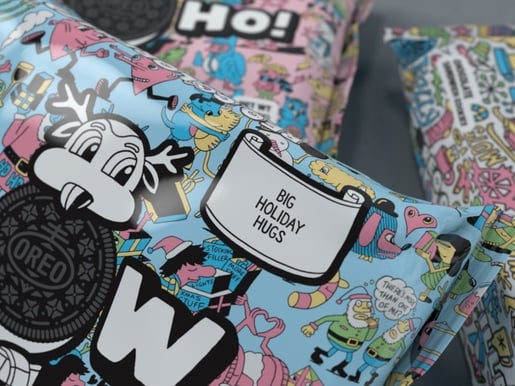 New printing technologies have made it easier for brands to create vibrant, fully customized flexible packaging that appeals to the modern consumer.
With the usage of digital printed prototypes, companies can turn their original designs into real, functional printed stand up pouches in as little as three days. When time is of the essence and new high-quality packaging is needed quickly, prototypes are your best bet. These pouches are perfect for displaying a new product — or refreshed branding — at tradeshows, conferences, investor pitches, demos, or focus groups.
Digital printed prototypes allow brands to see and experience how their product looks and functions in modern, innovative packaging and try new artwork and graphic designs without delays. This is a great option for CPG companies releasing seasonal or limited-time products and can't afford to experience the risk of ordering massive quantities and realizing the artwork needs changed when the finished product needs to be shipped to retailers.
Determining whether or not you should spend a little extra to order digital printed prototypes, or if you're ready for a bulk order of custom printed pouches, can sometimes be tricky. That's why it's so important to partner with a packaging supplier who can guide you through the process of deciding which is best for your organization and products at the current time.
We've created the short quiz below to help get you started. Do you need just a couple digital printed prototypes, or are you ready for thousands of finished custom stand up pouches? Or should you stick with stock packaging with a printed label? Answer the questions below to find out.
(Image Source: AdWeek)