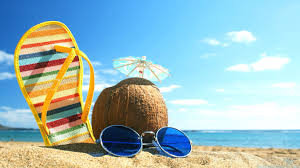 If you are living somewhere in the western hemisphere, chances are that you've been enjoying some great weather lately. The days are getting longer, the temperatures are warmer, and everyone is itching to take advantage of the summer season.
As food marketers, you're probably enjoying some sunshine yourselves. We don't blame you. But don't forget your snacks, cookies, and cracker packaging as the season heats up; as you know, snacks are the perfect staple for picnics, road trips, and long days at the beach.
So, how can you make sure that your barrier bags for snacks are looking and functioning their best this season?
Tip #1: Summer is All About Sharing
Summertime is when almost everyone is in a good mood. Aside from the occasional Ebenezer Scrooge, most people don't mind sharing a few tasty snacks.
Factoring in the style of your snack food, consider the best ways that your customer can spread some summertime cheer. For example, barrier bags for snacks are perfect for passing around at parties when multiple people are in the mood for a crunchy treat.
Some shareable snacks include nuts of all varieties, snacks, crackers, and even cookies. While a lot of these snacks are usually stuffed into boxes, you can make summer sharing a whole lot simpler with flexible packaging.
Snacks, cookies, and cracker packaging aren't only perfect for the summer, but all year long. The more that they are shared, the more exposure that you get for your brand.
Sounds like a win-win situation to me.
Tip #2: Target Moments of Rest and Relaxation
Lying outside on the hammock or on a towel at the beach is all about relaxation. If your customers spend hours on the clock, they likely savor every moment of vacation time that they have to spare.
This is where your food marketing strategy can take full advantage of the relaxed mood. So, how can you help your customers relax better and fully enjoy your product?
The first step is to tune into your ideal customers' relaxation points. If you expect your ideal customer to spend time on the patio after work, market your food product to the working crowd who likes to kick back after a hard day's work. The style of your snacks, cookies, and cracker packaging should be suitable for those who are looking for a no-fuss way to enjoy their time after work.
Think of integrating packaging features that make it easy to pop open your barrier bags for snacks. Zipper features easily open and close, making them a low-effort way for customers to enjoy your scrumptious snack.
Focus on copywriting that triggers feelings of rest and relaxation, and deliver ultra-convenient features through your product packaging.
Tip #3: Integrate Summer Into Your Design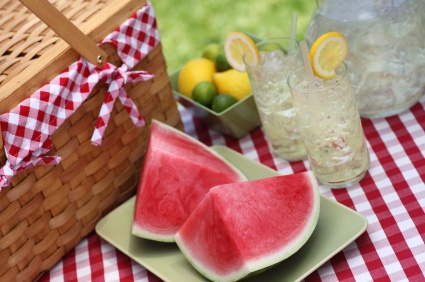 When summer is all around you, it's easy to pick up on design clues from nearly anywhere. There are a lot of ways to dress up your product packaging for summer, and doing so will help you stand out from your competitors.
First, choose a summer time theme and work it into the overall design of your brand. For example, you can use the classic red-and-white checkered picnic blanket as a backdrop on your barrier bags for snacks.
You can take the picnic theme a step further by incorporating a picnic basket with texture details somewhere on your packaging as well.
When it comes time for your customers to go on a picnic, they'll be sure to take your snack food along with them.
Another summer design theme you can use for your snacks, cookies, and cracker packaging is amusement parks. When most people think of amusement parks, they think of fun and excitement. You can incorporate the feeling of fun and excitement through your packaging's design, and pass on that feeling to your customers.
Tip #4: Help Keep Bugs Out
Speaking of picnics and outdoor activities, let's talk about bugs. Bugs are always an unpleasant surprise to find inside of snack food packaging. Unfortunately, it's all too easy for creepy crawlers to make their way inside of potato chip bags and other packaging during the summer. Your customers might like crunchy snacks, but I'm willing to bet that they don't like that kind of crunch.
So, how can you help keep bugs at bay while your customers enjoy their snacks outside?
There are several features that do a very efficient job at keeping bugs out of your packaging, such as:
Zipper closures. Re-sealable barrier bags for snacks featuring zipper closures add the ultimate protection to your snack food packaging. The barrier created between the zipper and the bag seals tightly, and pests don't stand a chance at entering.





Don't forget to add a convenient tear notch so your customers can easily get to their snack.





2. Slide zipseal. This seal is closed by pressing the two sides of the top of the bag together. Unlike zipper closures, it doesn't include an actual zipper, but it efficiently keeps out pests during the summer while keeping snack food fresh.
Summer Time Is The Right Time To Innovate
If you've been thinking of giving your snacks, cookies, and cracker packaging a kick, there's no better time than summer time. You can reach your customers while they're relaxing, on vacation, or simply enjoying some beautiful weather.
Get in touch with a professional packaging and discover how you can efficiently prep your snack food packaging not just for summer, but for every season of the year. Remember, it's your product, package it properly.
(Image Sources: http://tobyamidornutrition.com/ / http://www.thedhobi.com/)
RELATED ARTICLES:
http://www.standuppouches.net/stand-up-pouches/snacks-cookies-crackers
http://www.standuppouches.net/blog/snack-food-packaging-switch-to-stand-up-pouches