Snack Packaging that Keeps the Crunch In
Cracker and Cookie Packaging that Tempts the Tummy and the Eye
From watching the game to watching the clock, snacks make everything better! But with so much competition in the snack world, from cookies to crackers and more, your packaging is critical. To win your customers' hearts and bellies, your snacks must stay fresh and look great.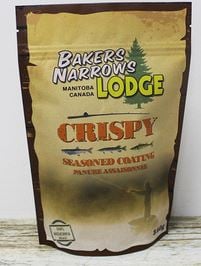 That's where stand up pouches come in. Flexible retail packaging is perfect for your snack foods, defending them from hazards like puncture, moisture, odors, air, and more. Stand up pouches protect your tasty treats from staleness and make your packaging user-friendly with features like tear notches, hang holes, gas release valves, and heavy duty zipper tops.
Deliciously Designed Bags that Jump Off Store Shelves
The right snack packaging is about form as well as function. Our stand up pouches not only protect your cookies, crackers, and other snacks, they make sure that customers notice your bags on those crowded store shelves.
Choose custom printed bags to see your cookie and cracker packaging ideas come to life. You can use your own artwork, or work with our graphic design team to create snack packaging that makes tummies grumble. Need a flexible packaging solution fast? Check out our stock stand up pouches, available in a wide variety of colors, sizes, and styles.
Whether you choose custom or stock pouches for your snack packaging, rest assured that you'll get top quality and a packaging solution that will grow with your company. Start with orders as small as 5,000 per run, and scale up to 5 million. Regardless of quantity, our stand up pouches feature multiple layers of barrier film laminated together for the utmost protection. With Standuppouches.net, it's a win-win: Your snacks stay scrumptious, and your business stays successful.
Learn more about cookie, cracker, and snack packaging in our FREE eBook, Snack Packaging Using Stand Up Pouches.