A milestone has been achieved in the food industry — the House Committee on Agriculture has passed the Safe and Accurate Food Labeling Act, making it one step closer to enactment nationwide. This act would bring forth mandatory labeling of all food containing GMOs throughout the United States. As a result, this act will give Americans accurate, consistent information about their food, displayed boldly and proudly on its packaging.

Right now, labeling GMOs on food packaging is only required on a state-by-state basis, sending confusing and conflicting messages about products to consumers. These varying food labels across the U.S. is creating an urgent and growing problem due to what government officials call a "patchwork system," resulting in a tangled web of misinformation spread about the products we're consuming.
A uniform national standard provides many benefits, including helping to decrease food costs for consumers, farmers, and food manufacturers alike. Transparency is absolutely essential for today's savvy shopper, and this policy would help them easily identify GMO-free products, boosting loyalty to brands that keep their products free from harmful chemicals and manufacturing practices.
Consistent food labels also help food manufacturers boost brand loyalty. In the food packaging industry, we know how important it is to have an honest, open connection with our clients about our offerings. Local supermarkets, too, have close and personal relationships with their customers. Better labeling on food packaging will help these retailers and manufacturers earn customers' trust and keep them returning time and time again.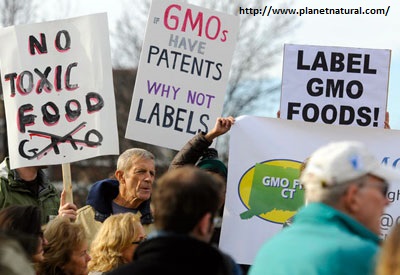 Consumer pressure has resulted in more corporate responsibility taken as a reaction to fears and concerns about GMOs' effect on health and wellness. Because retail packaging has the ability to communicate essential information about a product before it is opened, food and beverage manufacturers are at a great advantage.
Selecting various types of flexible retail packaging allows customers to see exactly what ingredients the product contains because they lend well to vibrant, eye-catching designs and have the ability to stand up and stand out from the other products on the shelves.
Being transparent about what additives your food does and doesn't contain will keep customers coming back because they feel good about purchasing your product. We know there are plenty of critics playing devil's advocate against the hype and paranoia surrounding GMOs, with some saying they're no more harmful to us than other additives used to produce a vast amount of food.
But, no matter whether you view this as a legitimate threat or not, greater attention and intervention concerning food and package labeling is a step in the right direction. Selecting the right kind of retail packaging to best promote your brand's health-conscious message can help these labels really pop and tell your brand's story in the most efficient, effective way.
Related Posts: