Kraft Heinz Co. is not only one of the leading food and beverage companies in the world, it is also disrupting the industry through use of flexible retail packaging.
After its high-profile merger was completed last month, the brand is poised to become bigger than ever, and its rebranding strategies are currently in effect. Based on Kraft Food's history of using stand up bags for its coffee, cereal, and other snack and drink offerings, we think introducing this type of flexible retail packaging into Heinz' product line will only help the company stay ahead in a crowded market and change the way packaging is perceived now and in the future.
Recently, Kraft Heinz announced it is voluntarily recalling 36,000 cases of Kraft Singles, as the packaging poses the risk of a possible choking hazard. The thin plastic wrappers stick so well to the individual slices of cheese that the company recognized the film might be hard to remove altogether. Strips of the transparent packaging film may adhere to the slice even after the wrapper has been removed, which Kraft says could cause consumers to choke.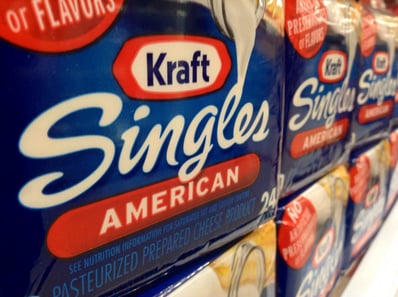 We applaud Kraft Heinz for recognizing these potential dangers and realizing just how important it is to focus on the structural elements and safety of food packaging before presenting it to consumers. Kraft Heinz is in a great position to completely overhaul the packaging of its single slices of cheese, and flat barrier bags could be the perfect solution. These bags are widely used by leading food and snack companies because they are designed for single-serve items.
If Kraft Heinz makes the switch to flexible retail packaging for its Kraft Singles cheese products, the company can spread out each slice in the bag so consumers can see what they are buying and can easily remove each them without having to deal with another layer of packaging that sticks to the product.
Flat barrier bags are made with scientifically engineered barrier film that is both FDA approved and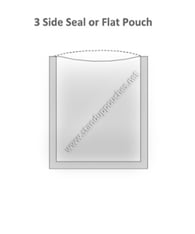 recyclable. This type of flexible packaging can be produced with easy-open features like tear notches and zip locks, and Kraft Heinz can make sure its supplier includes hang holes so it stands out better than small, square blocks of cheese commonly seen in retail stores.
One of the best aspects of switching to flat barrier bags is the high-quality structural materials and water-based inks used to display vibrant designs and eye-catching graphics. Kraft is known for its use of blue and yellow in much of its product packaging, and because flat barrier bags can be printed in up to 12 colors, its familiar branding can remain intact. This type of flexible retail packaging is custom printed with a rotogravure printing process that is highly preferred by leading brands because it really saturates the packaging in bold, rich coloring. This is just another way Kraft Heinz can make sure its product is standing out and catching customers' attention in stores.
Kraft Foods has already established itself one of the top brands using flexible retail packaging for its beloved product offerings. Embracing flat barrier bags for its single slices of cheese will make it easier for consumers to get to the product while producing less waste. Kraft Heinz can set a new standard for the rest of the food industry by changing consumer expectations about product packaging while easing into a successful rebranding with new and innovative container options. After a recall, focus on the presentation of your product can help reinforce positive perceptions of your product and get it back on retail shelves quickly and efficiently.
Related Posts: