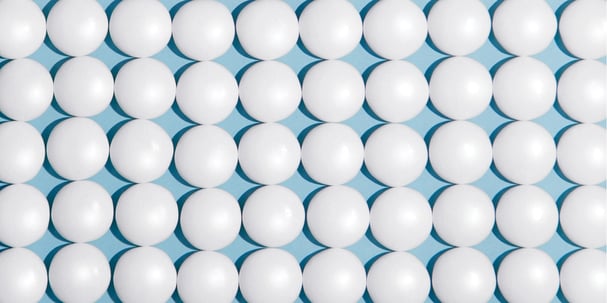 When you hear the word "Velcro," confectionaries are not likely to be the first thing to enter your

mind.
But in an era of more flexible packaging and innovative design, Velcro is venturing out of the clothes closet and into the pantry with some fresh, unique candy packaging applications.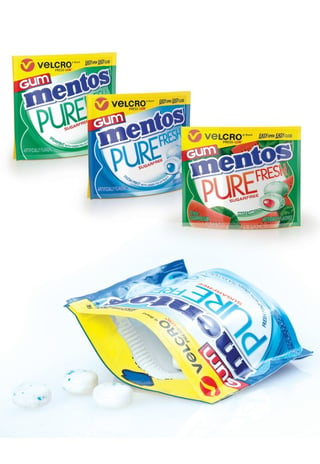 Mentos gum recently announced the new Mentos Pure Fresh Gum Wallet Packs will be using Velcro brand PRESS-LOK closure systems as part of its gum packaging. Velcro is a flexible solution for keeping these gum products safe and fresh, making it perfectly suited to stand up bags for candy and, undoubtedly, a number of other confections.
As consumers demand more flexible, sustainable packaging for products of all kinds, innovations such as the new Mentos Wallet Packs are becoming more and more common. Gum packaging, like other food products, is hearing the cry for innovation in packaging, in conjunction with efforts toward a more sustainable future and greater convenience in package design.
The Mentos Pure Fresh Gum Wallet Packs are meant to fit safely into a pocket while keeping the product inside fresh and secure. Velcro was a surprising but well-suited choice for these packages because it remains flexible even when fixed firmly. As the demand for convenience and portability increases, consumers will appreciate the package's efficient, transportable design with a closure they can both see and feel.
The beauty of flexible packaging, from a manufacturer like Mentos' standpoint, is that it is highly customizable, as well as pliable, resistant to breakage or tears, and won't crush like a traditional cardboard sleeve carton with inner blister pack (often used in gum packaging) will.
Damaged packaging can hurt a brand's reputation, and it often results in wasted or contaminated product. For consumers, the use of reclosable stand up bags for candy allows them to keep returning to the package, take it on the go without risk of damage (from moisture, movement, heat or other elements) and lock in flavor and freshness.
While this is the very first time Velcro brand's PRESS-LOK closure has been used for gum packaging, its flexibility and security are sure to make it a more common part of candy packaging in the future. Velcro has previously utilized this innovative technology for products like rice and coffee, and we envision an increase in brands utilizing this high-quality, highly functional locking mechanism in the future. More unique candy packaging approaches are sure to be on the horizon, and it's likely that Velcro closures will be a part of them, too.
Further Reading:
(Image Sources: AdWeek, PR Newswire)