In the next decade, millennials – that is, consumers aged 18-34 years old – will play a significant role in the evolution and growth of the pet industry.
We already know how influential this consumer base is to other markets and trends, but a new report from Packaged Facts shows just how important this demographic will be to brands in pet food, pet supplements, and other pet products areas. According to the report, pet ownership traditionally declines among consumers after they reach 60 years of age. Younger people are adopting animals at a steadily increasing rate, and they are more willing to invest their attention and dollars on care and products for their furry friends.
Millennials are a demographic worth paying careful attention to because their behavior varies from shoppers in other age groups. These younger consumers have grown up with the Internet and digital technology, and it greatly influences how, where, when, and why they shop. Millennials differ drastically from consumers aged 35 and older, as they're more likely to be glued to their smart phones while shopping for animal products. As a result, the pet packaging industry must keep up with their purchasing habits and adjust the way they are marketing pet food accordingly.
Interestingly, a new study shows that while social media is huge among millennials and members of Generation Z, modern marketing practices may need to be altered earn the trust and loyalty of these important consumers. Nearly 75 percent of younger social media users have grown tired of targeted ads on social media. Though they constantly use their mobile devices to stay updated with their social networks, ads can cause them to abandon a social media platform altogether and lose trust in brands that are targeting them directly. Companies can end up alienating users by broadcasting their products and services, rather than creating a connection with customers that helps establish an open dialogue. Offering more of a community approach helps people become more trusting and comfortable with a company — whether it's a small mom-and-pop shop or a large corporation.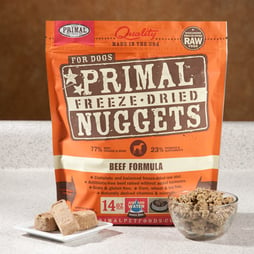 While traditional advertising is clearly becoming irrelevant and archaic to younger consumers, it's still important for pet brands promote and market a company's offerings, especially in an age of innovation and so many new options. One significant and effective way to do this is through pet product packaging. Because millennials are adopting animals at a steadily growing rate, making informed, educated choices is important to them, and they seek out products from companies that are committed to communicating their values. Younger pet owners are more likely to feed their animals raw food or health-enhancing products — like vitamins and supplements — and are also more inclined to purchase oral/dental hygiene items for cats and dogs. Brands can easily incorporate these types of beneficial characteristics right on their stand pouches for pet food or stand pouches for pet vitamins, offering transparency and information that appeals to pet owners.
While millennial pet owners are more likely to seek out health-boosting items for their pets, they are less concerned with brand loyalty and seeking out products from specific companies. They are more willing to try out new things and purchase items that have just been released.
This is why it's so important for the pet packaging industry to help brands launch new and exciting products that fill a specific need in the market and use innovative packaging solutions that grab decision-makers' attention in stores or online.
Marketing pet food has changed drastically over the last decade and will continue to do so — reaching younger consumers with appealing, informative packaging is one thing, but incorporating elements that fit their lifestyle into the product is also important. Barcodes, QR codes, and other forms of technology that bridge the gap between the physical and online worlds can be effective in educating consumers, getting them interested in a product, and allowing them to make purchasing decisions on their own terms.
Marketing pet food is effective when brands are present in the right place and offer a community approach that is interactive, transparent, and involves consumers in some way. Packaging is a highly effective way to promote any brand without looking like an ad — it's a tangible object that puts the choice in the consumer's hands. When millennials find and select a product, they have control over their purchasing decisions. As we've learned, younger, connected consumers prefer to seek out information themselves rather than being shouted at by a commercial or invasive pop-up ad.
Connecting product packaging to the digital world is intuitive for younger consumers and makes them feel as though the company really understands their needs, behaviors, and desires. Using packaging that provides enough info to help consumers make an educated decision, while still giving them the power to make their own choice instead of being "sold" to, will draw consumers in and can aid in your overall marketing pet food strategy. It's safe to assume millennials will continue to have a profound impact on brand building and progress in the pets products space, as long as companies stay committed to thinking outside the box and using their packaging as an integral way to draw consumers in and show off their product in the best light.
(Image Sources: 99 Inspiration, Doctors Foster and Smith)
Related Posts: