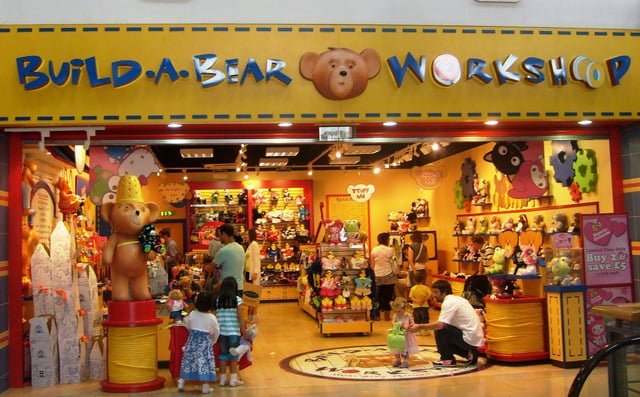 Even the largest, most successful companies can benefit from introducing a new product – keeping the attention of younger consumers, especially, requires creative and fun ideas that evoke an entire sensory response.
Already extremely successful in their industry, Build-A-Bear Workshop has remained ahead of the curve due, in part, to its emphasis on making each trip to its physical retail stores an exciting adventure. Customers can stroll into the brightly colored, instantly recognizable shop and are surrounded by accessories and pleasing products that allow them to custom create their very own toy before their eyes and take it home within a matter of minutes.
Customization truly is key to reaching today's consumer, which is why it's so important for brands like Build-A-Bear to work with partners that maintain their commitment to a personalized, special, and consistent experience for each and every visitor. The company wanted to kick the process of building a custom stuffed animal up a notch, and working with a plastics company called Rotuba, the brand was able to develop scented inserts that consumers can place inside their handmade toys, resulting in a multi-sensory experience that ties their new stuffed pal with different pleasant memories. Creating these SCENTiment products put the power in the customer's hands to not only design and dress up their toy, but also determine what it would smell like – truly a unique concept that innovative a brand like Build-A-Bear has spearheaded.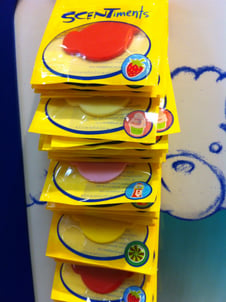 The company was faced with two particular sets of challenges after developing their scented inserts: how they were going to package it to ensure the aroma did not weaken or change over time, and how they would display the product in stores so people would gravitate toward it and embrace it. We partnered with Build-A-Bear and Rotuba to design custom printed flexible retail packaging that would meet both of these challenges and exceed expectations. Using layers of scientifically developed barrier film that are then laminated together, our strong-yet-pliable flexible retail packaging works to lock in the freshness and scent of the product inside while keeping it well protected from any external moisture, odor, puncture, pests, or other contaminants.
Because our flexible retail packaging can be manufactured, in our state-of-the-art facility, to include structural features that make each product stand up and stand out on shelves, we were able to include hang holes and easy-open tear notches on the packaging. This not only makes each item user friendly, it also allows it to be clearly spotted in the company's physical workshop spaces. Using vibrant, water-based inks, we were able to work with the company to print each bag with their signature branding and colors, keeping quality and consistency top of mind for this successful corporation.
We put together a complimentary case study outlining Build-A-Bear's specific requests and how we were able to properly package and help market the brand's newest in-store product.
Flexible retail packaging has the ability to become a key asset in any company's interactive and personalized user experience, and the case study below sheds more insight to how this can be achieved by partnering with a trusted packaging expert.