In preparation for the Mad Decent Block Party, a large music festival spread across a number of cuties in the U.S. and Canada, Bud Light created thousands of individually designed cans specifically for the event's attendees.
The company crafted 31 distinct designs and produced 20,000 different cans featuring variations on the new graphics. According to AdWeek, there are 31 million possible beverage packaging options that can be created from just those 31 new designs.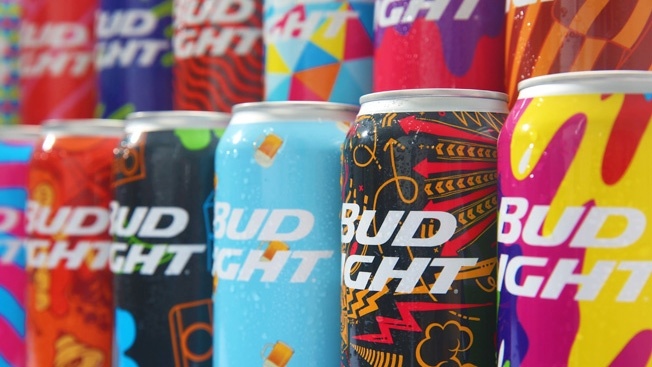 So, how can other companies create this many distinct packaging designs quickly and effectively in time for a big event? Several big drink brands, like Absolut and Diet Coke, have taken the individualized packaging route as well, but it's not just the "big boys" that have the luxury of experimenting with new graphics and designs for limited-release packaging. Bud Light partnered with HP to deliver the best possible customer experience through this type of packaging innovation. However, companies both large and small can work with their packaging suppliers to design and print up unique containers and receive a sample in their hands quickly.
At StandUpPouches.net, we offer all clients
digital printed packaging prototypes
that help beverage companies fulfill an immediate need for packaging that features brand-new designs.
These prototypes can have a turnaround time of just three days, so more of your company's time can be spent creating perhaps thousands of unique designs that will offer thousands of individualized customer experiences. People like to feel special, and if they have a product in their hands that doesn't look like anyone else's, your brand has successfully created a perfect package and outstanding user experience all in one.
Digital printed prototypes arrive quickly so companies can present and pitch them, try them out in focus groups, or take them to trade shows fast. Bud Light hired 27 artists, as well as a record label and creative services agency, to produce the bold, vibrant designs on their packaging. If your company wants to get a lot of hands on deck in terms of creating eye-catching graphics, you don't want to have to worry about waiting a long time to get the finished packaging from a contract manufacturer.
Time should be spent planning and creating the designs, and a great packaging supplier will make sure your brand is able to focus its attention on the experience rather than getting frustrated with long wait times for the beverage packaging. Small companies can become big, recognizable brands by standing out from the crowd and leaving a great impression on consumers. Bud Light is achieving this through creativity and a strong focus on their beverage packaging. Partnering with a packaging supplier that gets your high-quality packaging to you and to customers on time can help build your brand and a loyal following.
Related Posts: