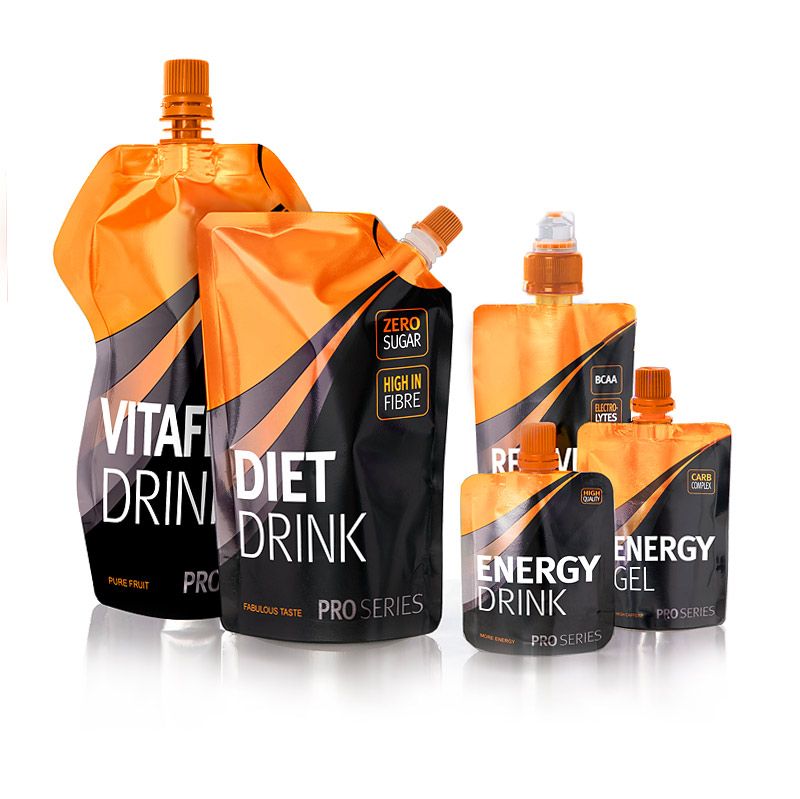 Spout pouch packaging is at the cutting edge of the beverage market — this much we know. According to Nielsen, sales for spout pouch beverages crested at almost $200 million per year, as of the summer of 2020. This bested the impressive gains of pouch packaging back in 2010 by almost 10X.
And the innovations don't stop coming. Check out the ingenious "Fauci Pouchy" that many restaurants rolled out last summer to take advantage of the booming to-go cocktail market. Yep. Pouched beverages are here to stay.
But why stop there?
Spout Pouch Packaging Isn't Just For Drinks
Liquids are naturally ideal for a spouted package of any kind. Flexible spout pouch packaging helps customers, retailers, and suppliers save space and money while providing convenience and a creative take on traditional products.
But there are plenty of liquids, semi-liquids, and even powders or other granular products that can take advantage of squeeze pouches and spout bags to enhance the user experience. Heck, we've been using flexible spout packaging for toothpaste for eons.
Innovative Food Packaging
Consider the possibilities for spout packaging with products like:
Salad dressings
Baby foods
Condiments
Olive or vegetable oils
Frostings
Pudding
Broths/soups
Sauces
Sour cream
Dry Foods (Spices, Salt, Sugar)
A squeeze pouch or spout bag keeps the pantry tidy because it shrinks as the user depletes the product. At the same time, the product stays fresher as air isn't stored within the container, oxidizing and aging the product. Wine in a bag, for instance, stays fresher and lasts longer than its bottled counterpart after opening. A lot of these solutions also eliminate unnecessary utensils from the dispensing process. Users can add sauces, frostings, sour cream, and more to their dishes without the mess or anything extra to wash afterward.
Speaking of eliminating the mess… you may be familiar with the old paper bags for dry goods like sugar or flour. Those are a disaster, with product spilling everywhere and at risk of exposure to moisture. Dispense from a wide-mouth stand up pouch with spout to keep things clean and the product fresh.
Pouches For Non-Food Products
Spout pouch packaging has made major inroads into other retail areas, as well. We're seeing more and more flexible options for products such as:
Motor oil
Concrete
Caulking
Glue
Pet products
Windshield washer fluid
Hand soaps
Laundry detergent
Lawn and garden products
Other household chemicals
A flexible stand up pouch can be a lot larger than most assume, safely and securely packaging multiple gallons of material in a container that protects the contents from moisture, odor, punctures, UV rays, and more.
More and more retailers and brands are waking up to the advantages of a package that's as powerful and eco-friendly as it is practical and attractive. Bottles, tubs, and buckets are rigid and take up excessive space during shipping and after disposal. Spout pouch packaging, meanwhile, ships flat, fills easily, enables the user to evacuate up to 99.5% of the product, and disposes flat.
If you're in the market for a packaging option that's shaking up the retail market, from beverages to foods and even non-food items, look no further. Get in touch with the spout pouch packaging specialists at Stand Up Pouches and we'll be happy to supply you with samples and advice on the best options for your products.