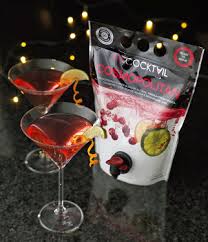 Wine and alcohol packaging has, for the most part, been pretty standard. Bottles (and later) cans have been the packages of choice for centuries and, more recently, boxes for wine have entered the mix, so to speak. However, discoveries of new materials and technological advances in manufacturing have made wine and alcohol packaging bags possible. Stand up wine and alcohol packaging bags are now a very popular packaging option.
Stand up wine and alcohol packaging bags are made by laminating together multiple layers of scientifically-formulated (and food-grade) film, a process that yields a strong, durable and, perhaps most importantly, puncture-free barrier. Stand up bags protect their contents from vapor, odor, moisture, and pests. They will also preserve the shelf life of your brand by sealing in freshness, flavor, and fragrance.
Stand up wine and alcohol packaging bags stand up, so they store conveniently on a bar, in a liquor cabinet, the refrigerator, even a cooler or picnic basket. Optional pour spouts and resealable caps are available, providing not only ease of use but preventing spills as well.

The wine and alcohol industry is, to say the least, very competitive, with almost countless choices available. Distinguishing your products from those of the competition is another important function of wine and alcohol packaging. Fortunately, stand up bags deliver.
Wide front and back bag panels are ideal for any or all of the following: 1) The use of clear and/or translucent film for use as bag barrier; 2) Application of product labels/other stickers; 3) Custom printing in up to 10 colors. Remember too, that these bags stand up so they'll stand out on store shelves as well.
In addition to the figures we've already described, stand up wine and alcohol packaging bags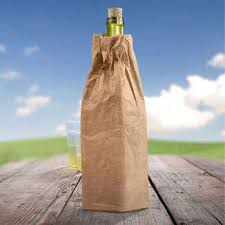 are eco-friendly. Although made of multiple layers of film, they actually require up to 12 percent less material to make than other bags. Less material means less weight, which requires less fuel per unit to ship. Less material also generates less waste after disposal. Finally, a stand up bag is recyclable.
Stand up wine and alcohol packaging bags: Outstanding performance and stand out features.