Protective Packaging for Chemicals and Powders
Stand up bags package chemicals perfectly. Also known as stand bags or stand up pouches, this innovative packaging protects and keeps the chemicals fresher for longer.
How Stand Bags Work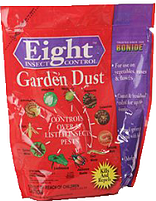 The multiple layers of film used in a stand up pouch will protect contents from oxygen, moisture, odor, puncture and UV light. Combining and laminating of barrier films not only provides barrier properties to protect chemicals, but also allows the pouch itself to be stable and sturdy when standing on a store shelf.
The wide face of the stand up bag on the front and back provides lots of room for your company message as part of an applied label or better yet as a custom printed stand up pouch. Stand up bags can be custom printed up to 10 colors, which will display your product on a retail store shelf like never before.
In regards to our custom pouches, once artwork is approved, your printed stand bags can be ready in 4-6 weeks. Best of all, we have the unique ability to custom print with run quantities as low as 5000 pieces, one of the lowest minimum runs in the world. Available features for stand bags include heavy duty ziplocks or zipseals, tear notches, hang holes, pour spouts, and even gas release valves.
Examples of chemicals packaged successfully using stand bags include:
Agricultural supplies
Cleaning chemicals
Powder soap
Detergent and Soap
Pesticide
Fertilizer
Your chemicals will stand out from your competition when you use a stand up bag whether stock and plain or custom and printed. Retailers and consumers will love the convenience while you build your brand and keep your product fresher for longer. The traditional way of packaging using a bag in a box is long gone while the use of stand up bags continues to help companies take their chemical packaging to the next level, increase their sales, and build market share.