Durable Packaging for Delicious Dry Goods
Flour and Grain Packaging that Prevents Rips, Tears, and More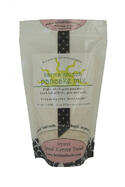 For many customers, flour is a pantry staple – and its packaging is a pantry nightmare. Paper bags rip, tear, and make a mess, both on store shelves and in the kitchen.
Give your customers a better experience with stand up pouches for grain and flour. Stand up pouches protect your products (and your customers' clothes!) from the failures of traditional grain and flour packaging. Our bags use multiple layers of barrier film laminated together to ensure that your products stay fresh, pest-free, and where they're supposed to be.
Stand Up Pouches that Look Good and Work Even Better
Stand up pouches and bags help all kinds of dry goods avoid the hazards of shipping, storing, and shelving, from pancake mixes to pizza dough. With this type of flour and grain packaging, your products can withstand light, moisture, air, odors, puncture, and other enemies of deliciousness. That means they stay fresher, longer, which is good for you and your customers.
With StandUpPouches.net, you never have to compromise a great looking product for quality packaging.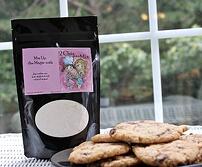 Choose from our wide variety of stock bags, including different colors, sizes, and styles, or design your own custom grain and flour packaging. We work with you to create the perfect pouch, from features like heavy duty ziplocks, tear notches, and hang holes, to artwork that makes your dry goods products jump off the shelves. Best of all, you can have great packaging, fast, with our online store, fast track program, and custom samples.
Learn more about grain and flour packaging in our ebook, Dry Food Packaging Using Stand Up Pouches.