Vegetable Juice Packaging
Back in the day, children and adults alike used to squirm at the thought of drinking vegetable juice. We've come a long way since then. People are much more concerned about their health these days because of issues like obesity, high cholesterol, and a whole host of physical problems. Vegetable juice is the perfect way for people to combat these problems. Since you're in the vegetable juice business, you need the right kind of vegetable juice pouches. Luckily, we have vegetable packaging bags that are easy to drink on the go and make your brand look good in the process.
Best Vegetable Juice Stand Up Pouches Around
Whether you're looking for custom printed pouches or just some basic designs, we can help you with that. Each vegetable juice stand up pouch we create is made using multiple layers of barrier film. These layers have been laminated together to create vegetable juice bags that protect your juice while keeping it as fresh as ever. With our vegetable juice pouches, you won't need to worry about puncture holes, UV light, moisture, bad odors, or air getting inside and harming your product. If you're using the wrong vegetable packaging bags, it's likely your customers will get juice that tastes nothing like it should. All it takes is for one bad batch to get to a consumer and that's one customer you've lost. This is simply unacceptable, and that's why our vegetable juice pouches are created with the finest in technology. Why settle for poor packaging when it could destroy the business you've worked so hard to create?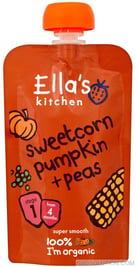 Custom Printed Pouches and More
Each vegetable juice stand up pouch we offer gives you the choice of custom printed pouches or stock pouches. You can even choose which material you want: Mylar, foil, clear structures, or metalized film. In addition to this, you opt for custom printed pouches that let you choose what artwork to display on the wide fronts and backs of our bags. All you have to do is submit your artwork for approval. Once it is approved as having met our Artwork Guidelines, you'll receive your minimum 5,000 printed pouches order within 6-12 weeks. Talk about fast – who else can get you 5,000 custom pouches that quickly?
It is our goal to create the perfect pouches for your product, the kind that will pop out at customers and help them choose your brand over competitors'. This is why we allow for so much customization. With so many vegetable juice brands out there, your product needs to stand up and stand out. This combination of your product actually standing straight on a store shelf will catch more attention than it would lying down flat. On top of this, if your packaging is unique... well, let's just say, competitors don't stand a chance.