Cleaning Up the World One Grease Pouch at a Time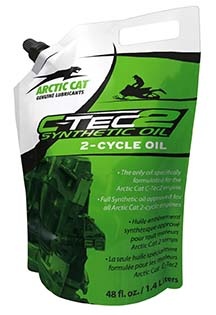 As someone in the oils, solvents, and grease business, getting dirty is nothing new to you. It is hard for things not to get messy when dealing with these products. Because of this, you need the kind of liquid pouch packaging that will reduce messiness when customers are using your product. This is no easy feat, but we at Stand Up Pouches have a few ideas that could help with liquid pouch packaging.
Whether you need a grease pouch, motor oil stand up pouch, or engine oil pouch, we have you covered. For our liquid pouch packaging, we use multiple layers of barrier film to keep the product sealed in and protected from punctures, odors, moisture, air, and light. If exposed to these problems for an extended period of time, your product's quality would become severely compromised. Customers don't want to buy motor oil pouches that are already leaking. Talk about a disaster!
Our Packaging Vs. Competitors
So how are our motor oil pouches any better than the packaging competitors use? Most packaging brands use cans or hard, plastic containers for these items. The cans don't protect the product as well as a motor oil stand up pouch from us would. Cans are easily dented, but our motor oil pouches have so many layers of film that you would have to set to work destroying it to harm the product. Hard, plastic containers aren't so great because they take up much more room than our liquid pouch packaging does. If a customer has a garage full of parts and solvents, he or she is not going to want to have to worry about where to put their latest container of engine oil. On top of that, bigger containers require more room in landfills. Our pouches don't take up much space at all and they're very easy to recycle.
An Engine Oil Pouch Sure to Stand Out
For each engine oil pouch, we make, we offer a whole list of options. If you want a custom-printed back to display your own artwork, go ahead and submit it to us. The fronts and backs of our bags are rather wide so we can likely fit it all in. Once your design is approved as having met our Artwork Guidelines, we can have the bags sent to you within 6-12 weeks. All custom-printed pouch orders must include at least ,5000 bags, but really this isn't much of a requirement compared to our competitors.
If a custom bag seems like too much work (we know how busy you are), you can choose from our stock bags. Once you choose the one you like, you can decide on the color and size. We offer additional features for both custom bags and stock pouches too. These features include tear notches, hang holes, gas release valves, heavy duty zipper tops, and pour spouts. As someone manufacturing oils, solvents, and greases, we'd recommend you try out the pour spouts. These spouts are what makes using your product much less messy. When a customer is done, they can just screw the cap on and put the pouch aside. Doesn't get any easier than that, now does it?